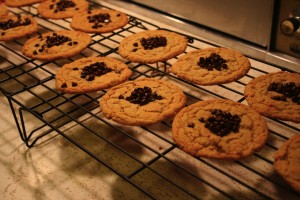 I thought you might enjoy these delicious cookies this weekend. They're a childhood favorite of mine. A recipe from my grandma's recipe collection book. When I went gluten free I thought I'd never enjoy them again. But hopefully you can take this replacement method I use here to still be able to make your favorite childhood sweet!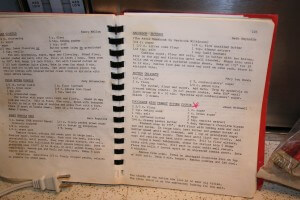 Ingredients:
2 2/3 cup flour (I use a GF flour blend for baking, like Bob Red's Mill Brand)
2 teaspoons baking soda
1 teaspoon salt
1 cup softened butter (I do eat butter, but if you can't you could use margarine)
3/4 cup creamy peanut butter (Look for one without a lot of added stuff)
1 cup sugar
1 cup brown sugar
2 eggs worth of egg replacer (I use Ener-G brand)
2 teaspoons vanilla extract (Look for a GF one)
1 package GF, dairy free, chocolate chips (the original recipe calls for Hershey Kisses. I couldn't find any that are GF, dairy free, so I use these chocolate chips instead)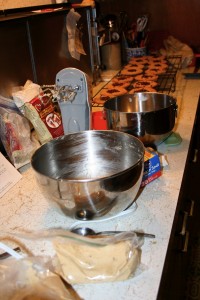 Directions:
1. Preheat oven to 375 degrees. Sift flour with baking soda and salt and set aside.
2. In a large bowl beat peanut butter and butter on medium speed with mixer until well blended.
3. Add the white and brown sugar and mix until light and fluffy.
4. Add egg replacer and vanilla and beat until smooth.
5. Stir in flour mixture.
6. Using a level tablespoon, shape the mixture into 5 dozen balls with your hands. Note: I only baked half the batch of dough and placed the other half of the dough in storage bags in the freezer to make later.
7. Roll each dough ball in sugar.
8. Place each dough ball 2 inches apart on ungreased cookie sheet and bake for 8 minutes.
9. Remove from oven. Place chocolates in center of each cookie. Place back in oven for 2 more minutes. Remove, cool, and enjoy!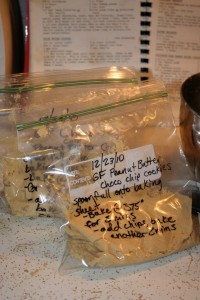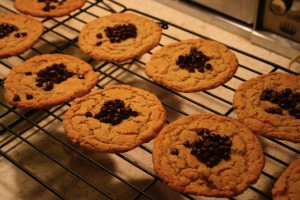 Hope this replacement method will help you to still enjoy your favorite cookies even on a restricted diet!