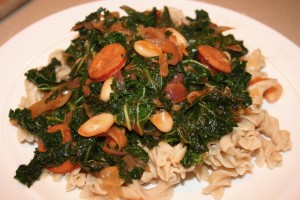 I found love pasta dishes that are full or flavor. I fell in love with this one because its delicious despite the fact it doesn't have cheese in it! Its a little spicy, a little saucy, and full of nutrient packed ingredients that'll warm you from the inside out.
As you can see this is another kale dish; I'm really loving kale right now and hope you will too!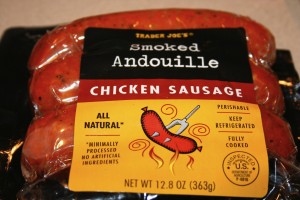 Ingredients:
1 can (15 oz.) cannellini beans
2 tablespoons Extra Virgin Olive Oil
1 large red onion, sliced thin
4 fully cooked spicy chicken andouille sausages cut into thin slices (I like Trader Joe's Smoked Andouille Chicken Sausage)
1 pound greens (I use kale, but you can also use collard greens or mustard greens) cut into 1″ strips
1 can tomato based vegetable juice (I use V8 Vegetable Juice)
1/8 teaspoon cayenne pepper
2 teaspoons sugar
1 tablespoon balsamic vinegar
1 pound penne pasta (I use GF pasta)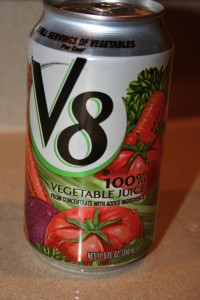 Directions:
1. Cook pasta according to package directions. Toss with a little olive oil and set aside.
2. Heat olive oil in large pot on medium heat and cook onions until translucent. Add chicken sausage and cook until fragrant about 5 minutes.


3. Add greens a little at a time and coat until wilted. Then add vegetable juice, cayenne, and sugar. Cover and simmer about 10 minutes until greens are tender.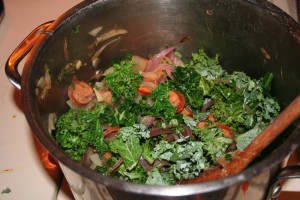 4. Add beans and stir to combine. Cook uncovered until most liquid is absorbed about 3 minutes. Swirl in vinegar and stir to combine. Remove from heat.
5. Serve greens, beans, and sausage mixture over pasta. Enjoy!
* Recipe Source: A health magazine that I can't remember the name of, sorry. Got it a couple years ago.