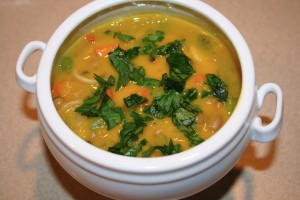 I love quick, easy to make meals that use very few dishes to prepare. If you need a super quick, easy to make meal that's hearty, warm, and uses left-overs you already have in your fridge, this soup is for you. This soup not only follows my restricted diet, but can also be made so its a vegetarian and vegan meal if you like.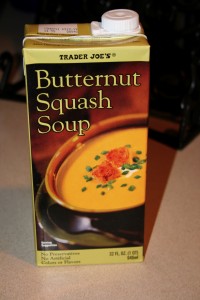 The secret: These great boxed soups from Trader Joe's or the health food section of your local grocery store. They generally cost anywhere from $3 to $5 and are so worth it.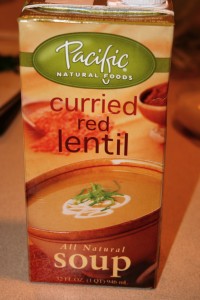 Almost all of these boxed soups follow my restricted diet. Even the creamy soups a lot of times use coconut milk or soy milk as the base, so its still dairy-free. Its also nice that I recognize the ingredients listed in them; things like carrots, beans, lentils, spices, squash, etc. There are a lot of varieties available, everything from Creamy Corn and Roasted Red Pepper to Curried Red Lentil to Butternut Squash.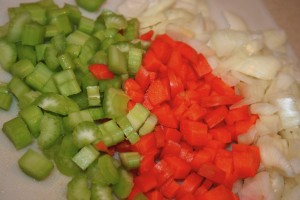 You can heat these soups right out of the box if you're into thin, broth soups. But, if you're like me and need something a little heartier here's my solution.
What I put in these soups:
I use left-over vegetables, beans, lentils, rice noodles, and meat to add to these soups.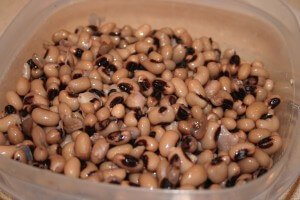 How I make this soup in one pot:
I cut up the left over meat or veggies that I want to add.
In a saucepan over medium heat I heat a little olive oil and add my veggies that need to be cooked a little.
Then I add the meat, beans, lentils, rice noodles (anything that needs to just be heated).
I then pour the boxed soup in, over the other ingredients. Stir and just heat it until its warm and bubbly.
I rarely add any other seasonings since the boxed soups have a lot of flavor, but you could add additional salt, pepper, cumin, or serve it with fresh herbs on top like cilantro.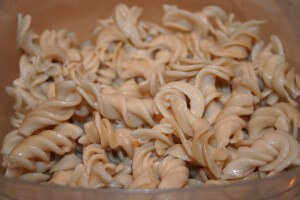 Here are some ideas for yummy stuff to add to your boxed soups:
Veggies- I like to incorporate veggies that compliment the boxed soup ingredients. So if the boxed soup says that it has carrots as an ingredient, I like to add carrots, etc.
(carrots, onions, celery, butternut squash, broccoli, sweet potatoes, etc.)
Proteins and Starches- I use pretty much whatever is left over in my fridge for the proteins and starches. If I have a little left-over chicken or beans, that's what I use.
(chicken, beef, lentils, black-eyed peas, split peas, kidney beans, cannellini beans, potatoes, corn, rice pasta, etc.)
Hope this is another yummy addition that can become a go-to quick, healthy meal for you! Enjoy!