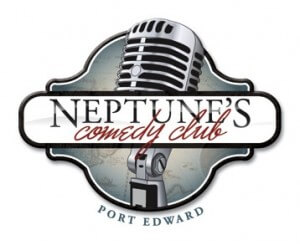 Tired of visiting the movie theater for your cold weather entertainment?
Today I thought I'd shed some light on a new comedy club that's opening this week in Chicago's Northwest Suburbs. The comedy club is called Neptune's Comedy Club, started by my very own hubby, Matt Sommerfield, who is producing the show and warming up the crowd each week.
Here's an interview I did with Matt to let you know all about this great new entertainment hub!
Be sure to check it out… I'll be there!
Q: What is Neptune's Comedy Club?
A: Matt: Neptune's Comedy Club is a new, clean comedy club opening at Port Edward Restaurant in Algonquin, IL. The club was created by local Chicago Comedian Matt Sommerfield (me), with the purpose of bringing professional, clean comedy to the northwest suburbs.
Q: What kind of comedians can people expect to see at Neptune's?
A: You can expect to see veteran comedians coming to perform at Neptune's. I look to hire comedians with excellent credentials. Many have been on Comedy Central and WGN. Several have performed with other professional comedians such as Jerry Seinfeld, Brian Regan, Jay Leno and many more!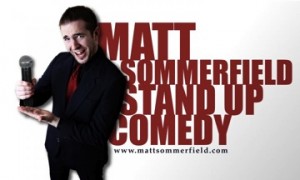 Q: When are the shows?
A: Shows are every Thursday night at 7:30pm at Port Edward Restaurant in Algonquin, IL (Starting February 10th, 2011, this week).
Q: Where is Neptune's Comedy Club located?
A: Neptune's Comedy Club is located at 20 West Algonquin Road, Algonquin, IL 60102 inside Port Edward Restaurant.
Q: What kind of food and drinks can people order at Neptune's?
A: There is a full 40′s style bar in the club and people can order wine, cocktails and beer as well as sodas and water. Appetizers will be available for purchase during the show. If you want the full experience come in at about 6pm and order the Bistro Menu! The food is excellent and its a great in-expensive 4 course meal before you go and enjoy your show. Allow at least an hour and a half eat time before the show starts.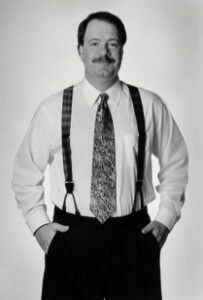 Photo (Ken Sevara, headlining comedian this week at Neptune's Comedy Club)
Q: How can people get tickets to the shows? And how much do tickets cost?
A:
You can get tickets many different ways for the show.
You can go to
www.neptunescomedy.com
and order there.
You can call the restaurant at 847.658.5441 and order on the phone or reserve your tickets to pay at the door.
You can go to
http://portedward.com/neptunecomedy.htm
and order tickets through the restaurant's site as well.
If you order tickets on the phone or on Port Edwards website make sure you tell them which show you are coming to see.
We have a variety of ticket prices. They are as follows:
TICKETS
$12 each – Pre-Sale single ticket reservation
$15 each – at the door
GROUP RATE TICKET PACKAGES:*
$11.50 each for 4 tickets = $46
$10.50 each for 8 tickets = $84
$10.00 each for 12 tickets = $120
*(Group rates not available at the door)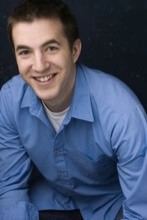 Photo (Matt Sommerfield, producing and opening each week at Neptune's Comedy Club)
Q: Valentine's Day is coming up soon. Would this show make a good date night?
A:
Absolutely. The big thing here is that you don't have to spend a ton of money and you don't have to worry about the content being embarrassing or inappropriate. I don't think taking someone to a comedy club where they feel uncomfortable and humiliated makes for a good date night. Plus, it is a very romantic atmosphere. Candlelit tables, wine, appetizers and good clean comedy!
Q: Can Neptune's accommodate a larger group (say 8 to 10 people) coming together to celebrate a birthday?
A: Absolutely! We are working on birthday, anniversary and other party packages as well! Right now you can order group rate tickets to save money! I am working on putting together some other incentives as well for future shows!
Q: Where can people find more information about Neptune's Comedy Club?
Thanks for the great information, Matt! Finally a comedy club that has great entertainment and a great atmosphere, that's affordable and close to home for us suburbanites!
You can check out a preview of the comedy you can expect to see by watching video clips on Matt's website
www.mattsommerfield.com
.