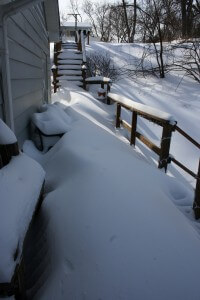 Today in the whole Chicagoland area, we're all snowed in. For those of you elsewhere in the country, I thought you may like to see photos of the famous Blizzard 2011. Its the 3rd largest storm in Chicago's recorded history. The photo above was taken just outside my front door this morning.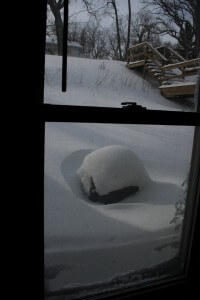 Above you can see snow passed my window sills and that thing in the snow there is my grill.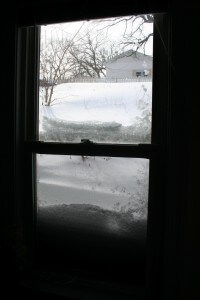 Officially O'Hare Airport recorded 20.2″ of snow in the last day and there are 50 mph winds with temperatures dropping below zero with windchill in the next 24 hours. Gotta love living in this area of the country!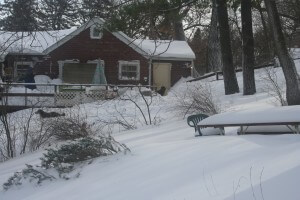 In the photo above you can see my picnic table seats completely covered in snow and my neighbor's dog in the back ground. This is a really large dog and he could barely move in the deep snow.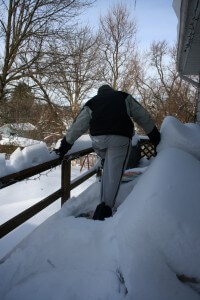 Here you can see my hubby, Matt, using our sleds as snow shoes trying to get to our shovel on the end of our deck.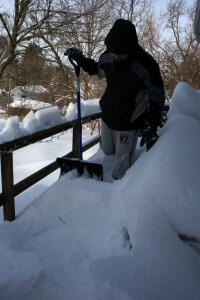 Here he's starting to shovel out our front door.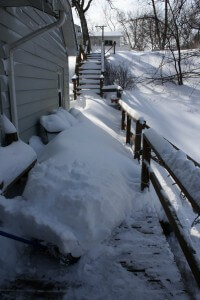 "Go Matt go! Conquer that snow! Great job!"- I guess you could say I'm the cheer leader!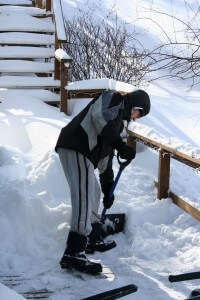 If you're in the Chicagoland area today, I hope you're home safe and warm or playing in the massive amounts of snow!
Stay warm!