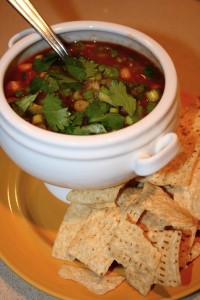 For those of us in the Chicagoland area today, we could use a little warm comfort food today since this (below) is what it looks like out our front doors today.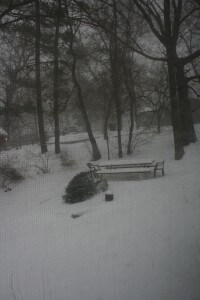 Last week I had a question from Laura. She has a friend that just had a baby who has many of the same food restrictions that I have. And Laura, being a great friend, really wanted to bring her a warm meal. She said she had chicken stock and half a chicken worth of meat and wanted to make something using those ingredients. Since Tortilla Soup is one of my all time favorites this was my suggestion. I got so hungry for it just suggesting it, that I made it the next day.
Hope this Zesty Tortilla Soup will warm you right up while snowed in!
Ingredients:
1 onion, chopped
3 garlic cloves, minced
1 tablespoon olive oil
2 teaspoons chili powder
1 teaspoon dried oregano
1 (28 oz.) can crushed tomatoes
1 (10.5 oz.) can condensed chicken broth (I used regular chicken broth)
1 1/4 cups water
1 cup whole corn kernels, cooked
1 cup white hominy
1 (4 oz.) can chopped green chile peppers (I used my whole 7 oz. can because I like it a little spicier)
1 (15 oz.) can black beans, rinsed and drained
1/4 cup chopped fresh cilantro
2 boneless chicken breasts, cooked and chopped into bite size pieces
*It looks like a lot of ingredients, but I love it because it used mostly can goods and spices you'll have on hand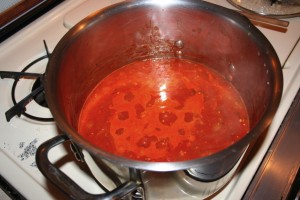 Directions:
1. In a stock pot heat olive oil and cook chopped chicken. Add onion and garlic once chicken begins to cook. Cook until onion is soft and chicken is cooked through.
2. Stir in oregano, chili powder, crushed tomatoes, broth, and water. Bring to a boil and simmer 5 to 10 minutes.
3. Stir in corn, hominy, chiles, beans, and cilantro. Simmer for 10 minutes.
4. Season with salt and pepper to taste.
5. Serve with chopped green onions, more fresh cilantro, or corn tortilla chips. If you can eat dairy and avacados you can serve it with shredded cheese, sour cream, and slices of avacados.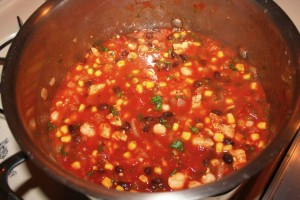 *Recipe Source: www.allrecipes.com//Recipe/chicken-tortilla-soup-i/Detail.aspx
(I slightly altered the recipe from the original and found it to taste a little better.)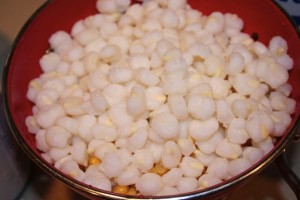 I thought you may be wondering what hominy is, just like I was. (Above) Here's what it looks like.
"Hominy is dried white or yellow corn kernels from which the hull and germ have been removed"
Source: www.food.com/library/hominy-553
This is the first time I had eaten hominy and I loved it. It has a texture somewhere between corn and potatoes.
Hope you enjoy this new ingredient in this tasty soup!