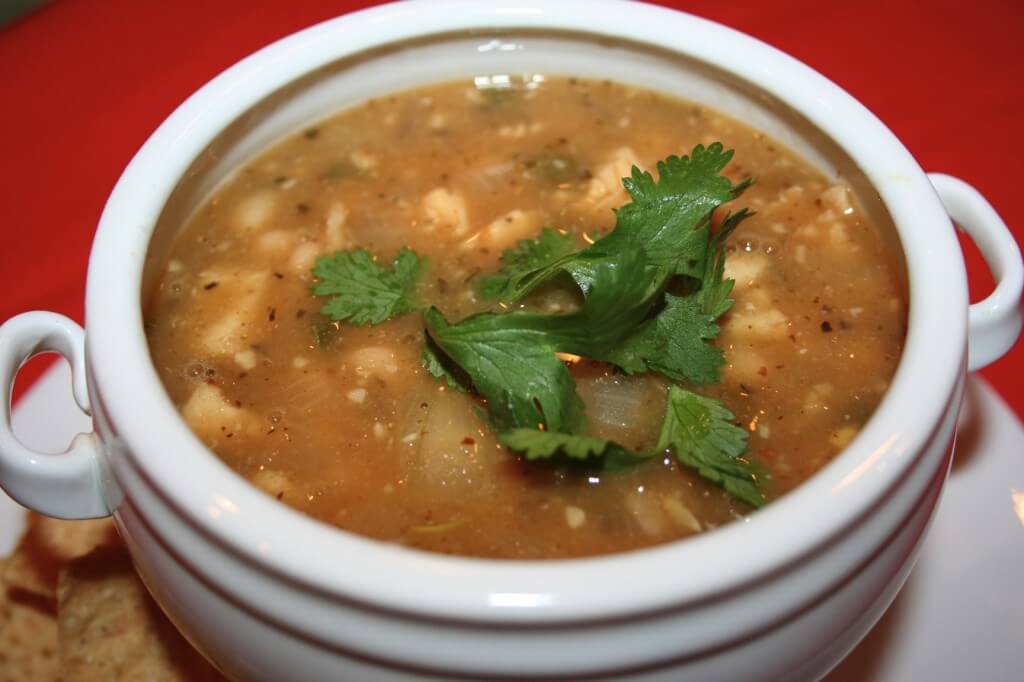 Spring is definitely on its way, but one day its 25 degrees and the next its 55 and you know what that means: Spring colds! Boooo…Second day at home sick in bed and already going stir crazy. So, I thought I'd blog today about a wonderful meal. You can enjoy it whether you're well or feeling under the weather…whether the weather's chili or warm this Green & White Chicken Chili will warm you up from the inside out with a lot of warmth and a little spice.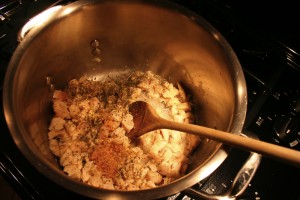 I know I've previously posted another white chicken chili recipe, but I have to say and friends agree this is the best one we've ever had. Try it and let me know how you like it!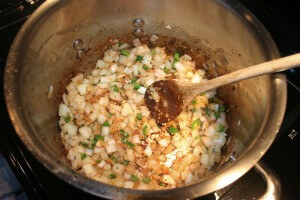 Stay well this Sprig and enjoy!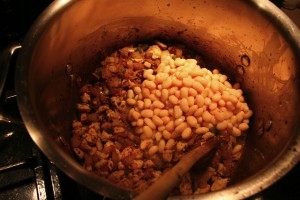 Ingredients:
A little olive oil
1 onion, chopped
3 cloves garlic, crushed (I just used minced garlic)
1/2 jalapeno, seeded and diced
1 can chopped green chiles (you can use a 4 oz. or 7 oz. can, depending how much kick you want it to have)
2 teaspoons ground cumin
1 teaspoon oregano
salt and pepper
a little italian seasoning
1/4 teaspoon cayenne (I start here and then taste and add according to how spicy I like it)
2 cans (14.5 oz. each) chicken broth (I use the Gluten Free boxed kind)
2 to 3 chicken breasts (enough to equal 3 cups chopped cooked chicken)
3 cans white beans, drained and rinsed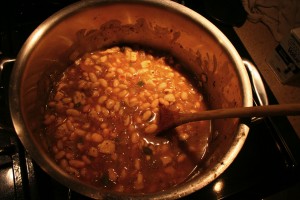 Directions:
1. Cube chicken breasts and heat a little olive oil in the bottom of a stock pot. Add cubed chicken breast to olive oil over medium high heat seasoning with a little extra minced garlic, salt, pepper and italian seasoning until cooked through. Set aside and reserving stock pot.
2. In the same stock pot heat onions in a little more olive oil. Mix in the garlic, jalapeno, green chiles, cumin, oregano and cayenne scraping the bottom of the pan and cook about 3 minutes.
3. Mix in the chicken broth, chicken and beans. Bring to a boil and then reduce to a simmer for about 20 to 30 minutes.
4. Adjust chili to taste with salt, pepper, cayenne and extra broth if you like a thinner chili. Serve with cilantro to garnish and enjoy!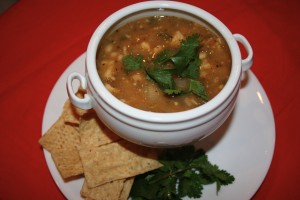 *Recipe Serves: 4
*Recipe source: http://allrecipes.com/recipe/cha-chas-white-chicken-chili/detail.aspx