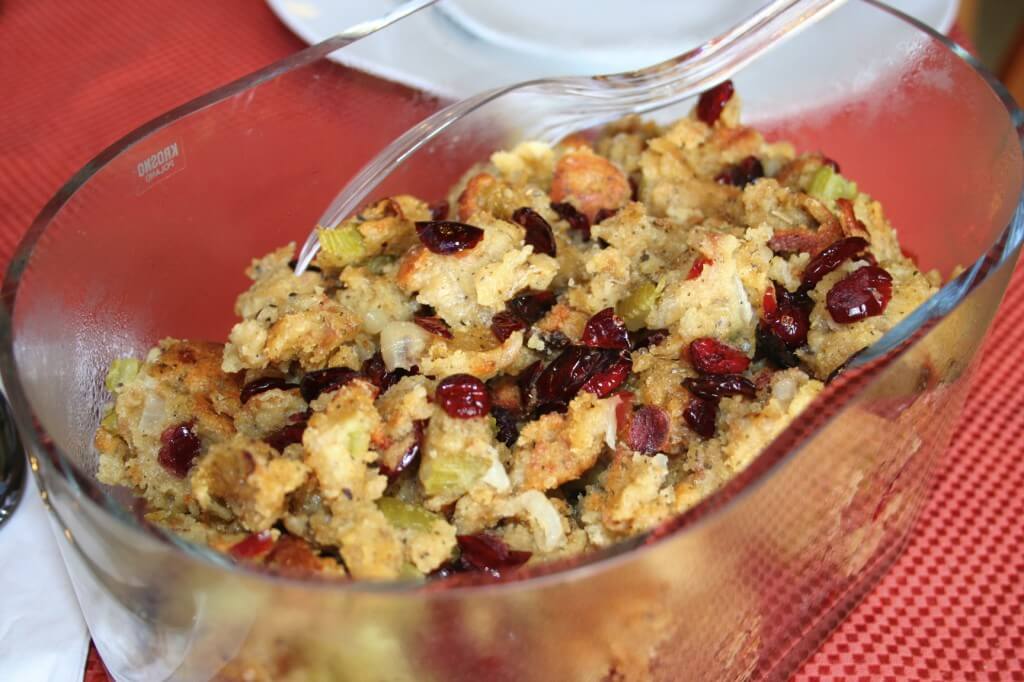 For the last few years I've just forgone certain dishes at the holidays because of my diet. Not being able to eat gluten and eggs makes the traditional American holiday dishes generally a no- go. But as the years have gone by and I've become more adventurous and experienced in my allergen-free cooking, I've figured out ways to still be able to enjoy classic dishes for the holidays.
I've always enjoyed dressings and stuffings with my turkey or ham at Christmas and Thanksgiving, but being gluten free and egg free this was previously a no- go. I'm happy to report NOT ANYMORE!
I've taken my grandparents' traditional recipe for Cornbread Dressing, given them a twist and made them gluten free, dairy free and egg free. I made this one for Thanksgiving and it was a hit! It held its own as several people's favorite, even compared to the normal dressing. Try it and enjoy! (This recipe is a lot of "to taste," as was my grandparent's original recipe, so have fun tasting!)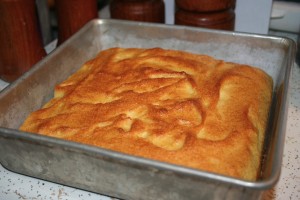 Ingredients:
1 Recipe Gluten Free (egg free, dairy free) Cornbread (I use Bob's Redmill Gluten Free Cornbread and use Ener-G Egg Replacer)
1 tablespoon olive oil
1 large size onion, diced
3 stalks celery, diced
1 tablespoon garlic, minced
Gluten Free Chicken Stock (eye ball the amount)
1/2 to 3/4 cups dried cranberries
2 eggs worth of Ener-G brand egg replacer
Sage, to taste
Salt and Pepper, to taste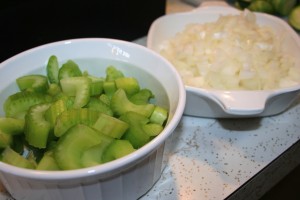 Directions:
1. Preheat oven to 350 degrees. Prepare a 9 X13 oven safe pan with cooking spray.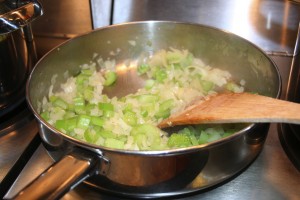 2. Saute onions, celery, and garlic in olive oil over medium heat until veggies are translucent.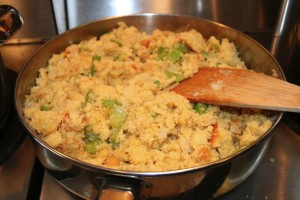 3. Crumble cornbread into pan. Add egg replacer, chicken broth (enough to combine and make it moist, plus a little extra), dried cranberries, sage and salt and pepper to taste and stir gently to combine.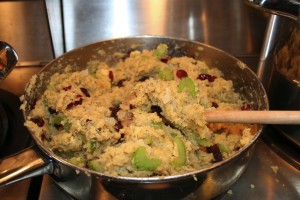 4. Place mixture into baking dish and bake for approximately 45 minutes or until its hardened a little and browned on top. Serve and enjoy!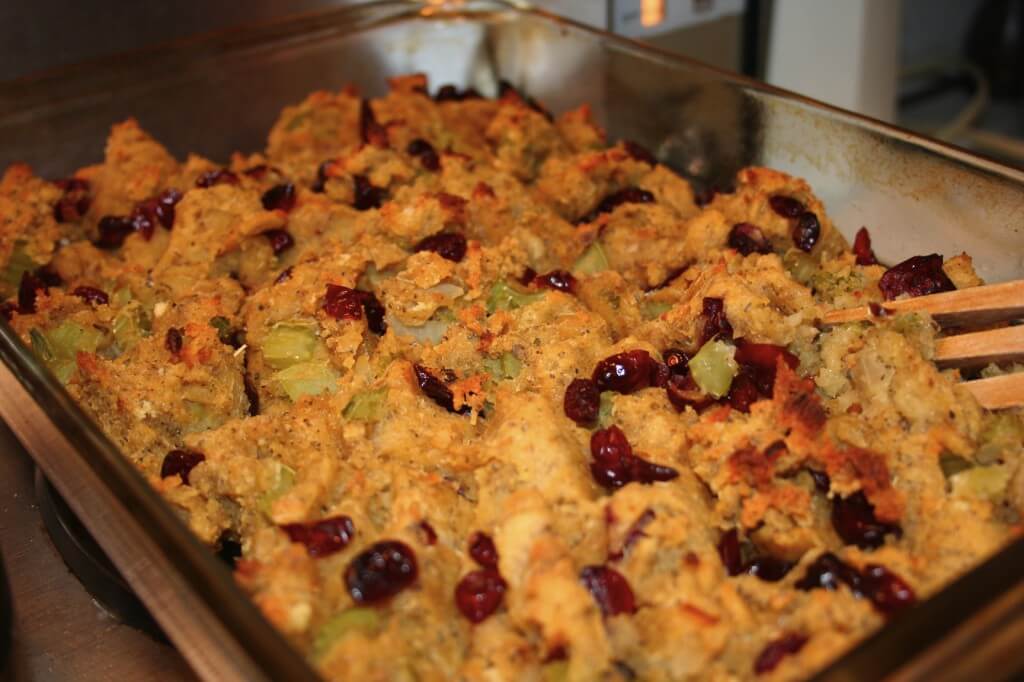 *Recipes Serves: 4 to 6 people
*Recipe Source: Madison Sommerfield, based on family recipe