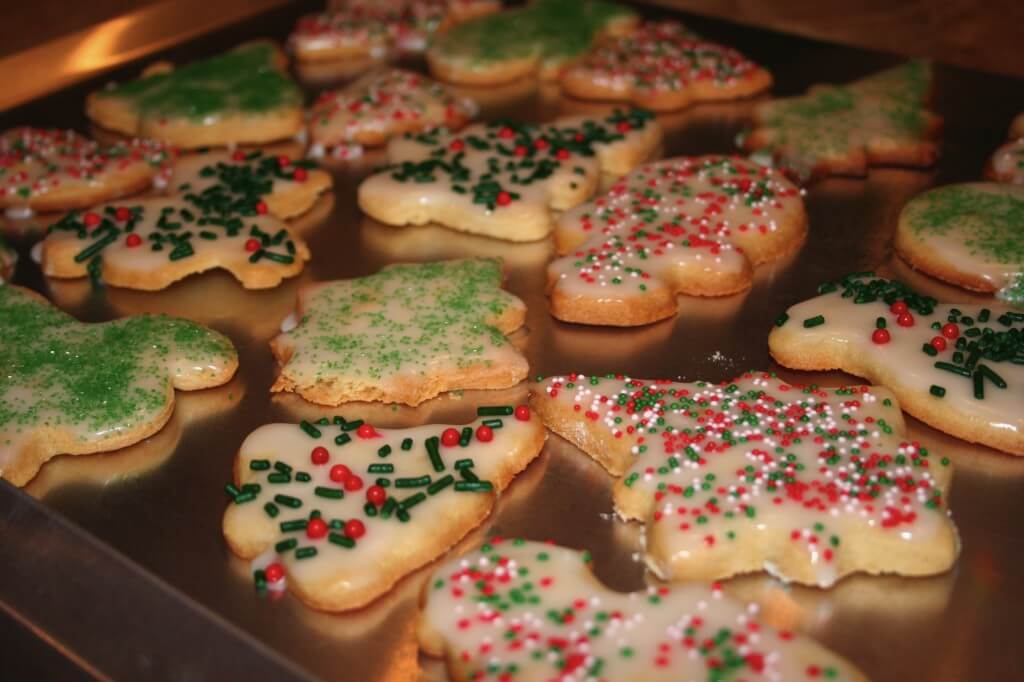 So happy to be home with my family for Christmas! And I have to say that Matt and I have been enjoying the Christmas season and festivities to the fullest this year. We took on the challenge of making traditional Classic Christmas Sugar Cookies. Of coarse the usual challenges that we took on are as follows: they cannot include gluten (regular flour), eggs, or dairy (with the exception of butter).
For all of these recipes that you see on Madindy there are many that we try that just don't quite turn out. The ones that make it here pass the test. And I'm happy to say that these classics passed the test with flying colors! They're moist, not too crumbly, perfectly crisp on the outside, and taste comparable to your typical sugar cookie.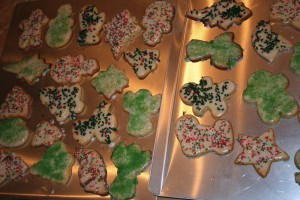 I hope these little treats will help you to be able to enjoy your Christmas even more this weekend. I hope you'll have fun baking away with friends and family like we did. Enlist lots of help and make it a fun event…as you can see we go all out and had a blast!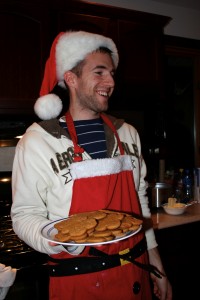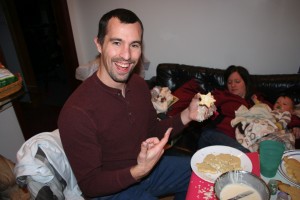 Ingredients:
3 cups all purpose gluten free flour
3/4 teaspoon xanthum gum
1/4 teaspoon salt
3/4 teaspoon baking powder
1 cup unsalted butter, softened
1 cup sugar
1 egg worth of egg replacer (I use Ener-G brand)
1 tablespoon rice milk
Powder sugar for rolling dough out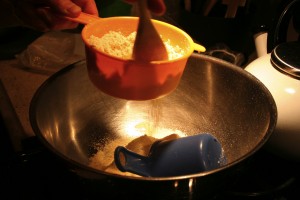 Directions:
1. Sift together flour, salt, baking powder, and xanthum gum. Set aside.
2. Place sugar and butter in the bowl of an electric stand mixer and blend until light n color.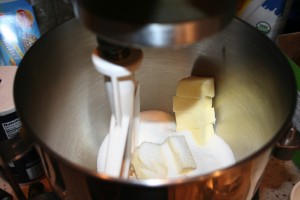 3. Add egg and milk and beat to combine.
4. Put mixer on low speed, gradually adding flour mixture and blend until mixture pulls away from the sides of the bowl.
5. Divide dough in half and wrap in wax paper. Refrigerate dough for 2 hours. (Sounds like a long time, but its crucial to the process)
6. Preheat oven to 375 degrees.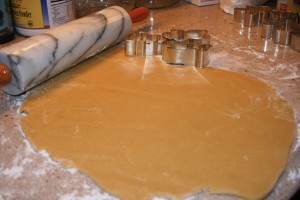 7. Sprinkle area where you'll roll out dough with powder sugar. Sprinkle rolling pin with powder sugar.
8. Take one of the dough balls and roll out to 1/4 inch thick.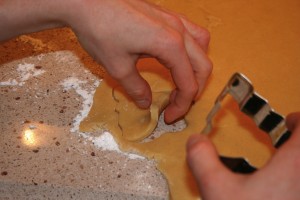 9. Use cookie cutters to cut dough into desired shapes, making sure to keep dough cool while working.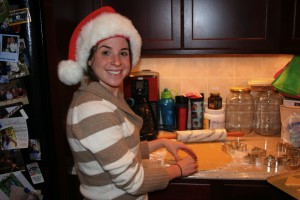 10. Place cookies on prepared (I suggest parchment paper as mine stuck a little on a greased pan) baking pan 1 inch apart.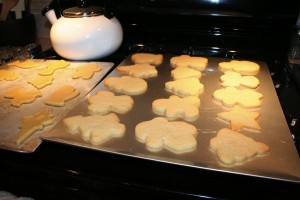 11. Bake for 7 to 9 minutes, turning around half way through. Let cookies sit for 2 minutes after taking them out of the oven. Let cool on wire rack and then ice and decorate as desired. Ice away and enjoy!
*For icing I just combined powder sugar, vanilla extract, and rice milk until its slightly thick and tastes just right!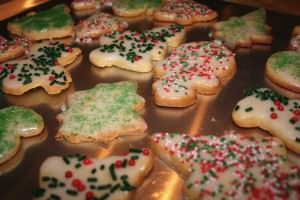 * Makes 3 dozen cookies
* Store in air tight container for up to 1 week
* Recipe Source: Based on Alton Brown's recipe for Sugar Cookies http://www.foodnetwork.com/recipes/alton-brown/sugar-cookies-recipe/index.html, Adapted by Madison Sommerfield