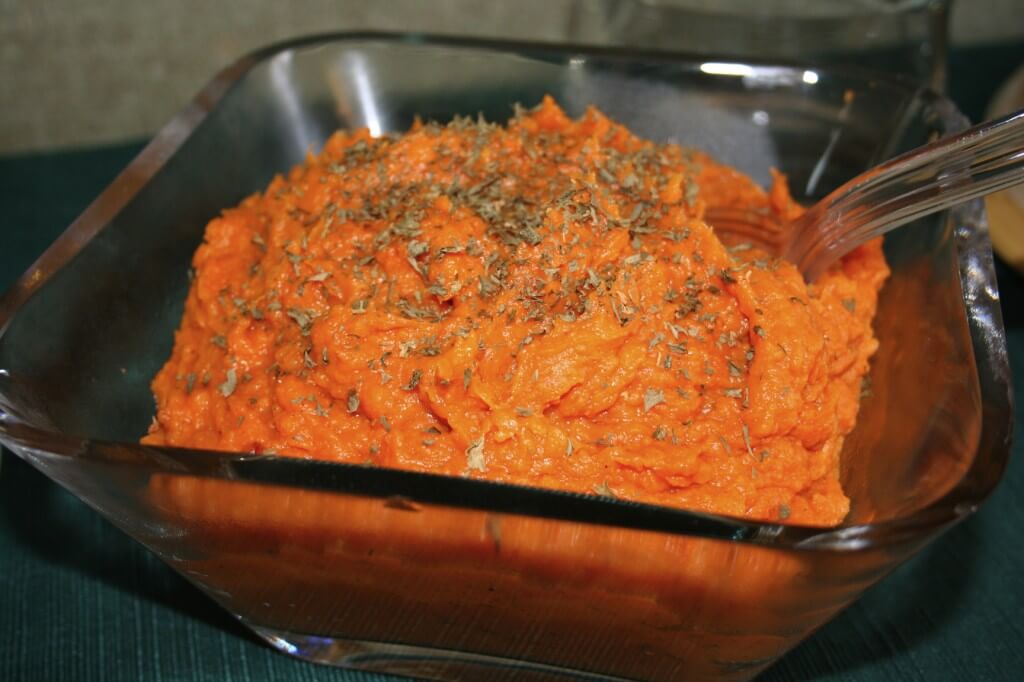 So, if you're like me and you're on a restricted diet, or if someone joining one of your holiday celebrations is, then the holidays from Thanksgiving to Christmas to New Year's could be a daunting time. If you're the one on a restricted diet you may not look forward to the festive parties and family gatherings as much as you used to (half the fun is the tasty food, right?). And if you're hosting a gathering and someone attending has a restricted diet or food allergies, you may have no idea what to serve. (Trust me, even if you have a couple things they can eat, they will be grateful you made the effort).
Whatever the case, you may be struggling to come up with recipes that say, "I'm celebrating…Yeah, fun food!" while not eating the stuff that'll make you (or someone attending you party) sick. That's why I'm starting a run from now until the end of the year, giving you plenty of delicious recipes to make all season long. Let's face it, restricted diet, food allergies, whatever the case…enjoy the tastes of the season!
And if you're not on a restricted diet, trust me, you'll love these recipes too! These have been the hits of many celebratory and everyday meals. Enjoy the season!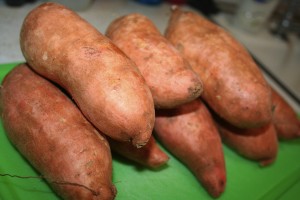 I'm starting the season off with a simple crowd pleaser: Maple-Orange Mashed Sweet Potatoes. For the love of all that is good, if you're still serving canned yams at your Christmas dinner, please I beg you, keep reading and try this recipe instead (everyone will be glad you did)!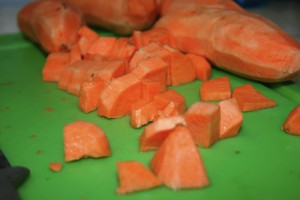 Ingredients:
4 Tablespoons unsalted butter, cut into 4 pieces
2 Tablespoons heavy cream (I substitute rice milk as a non-dairy substitute)
1/2 teaspoon kosher salt
1 teaspoon sugar
2 pounds sweet potatoes, peeled and cut into small cube shaped pieces
2 Tablespoons maple syrup
1/2 teaspoon orange zest
Pepper to taste
Dried or chopped fresh parsley for garnish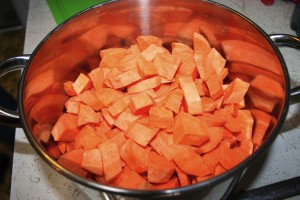 Directions:
1. Combine butter, cream, salt, sugar and sweet potatoes in a large saucepan.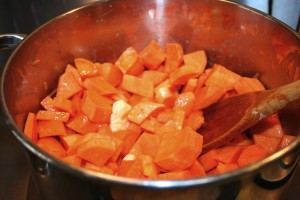 2. Cook, covered, over low heat, stirring occasionally, until potatoes fall apart when poked with a fork (anywhere from 25 to 45 minutes). This technique is called braising. I tend to cook mine over medium low heat and they cook faster, but be careful or the ones on bottom will burn.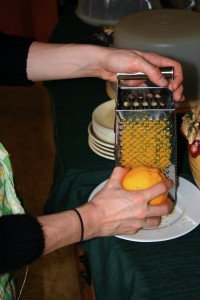 3. Off heat, mash sweet potatoes in the saucepan. Stir in maple syrup, orange zest and pepper.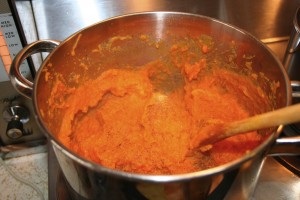 4. Serve with parsley garnish and enjoy! (Told you it was simple)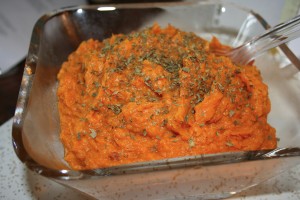 *Recipe Source: Cook's Illustrated
* Serves: 4 people