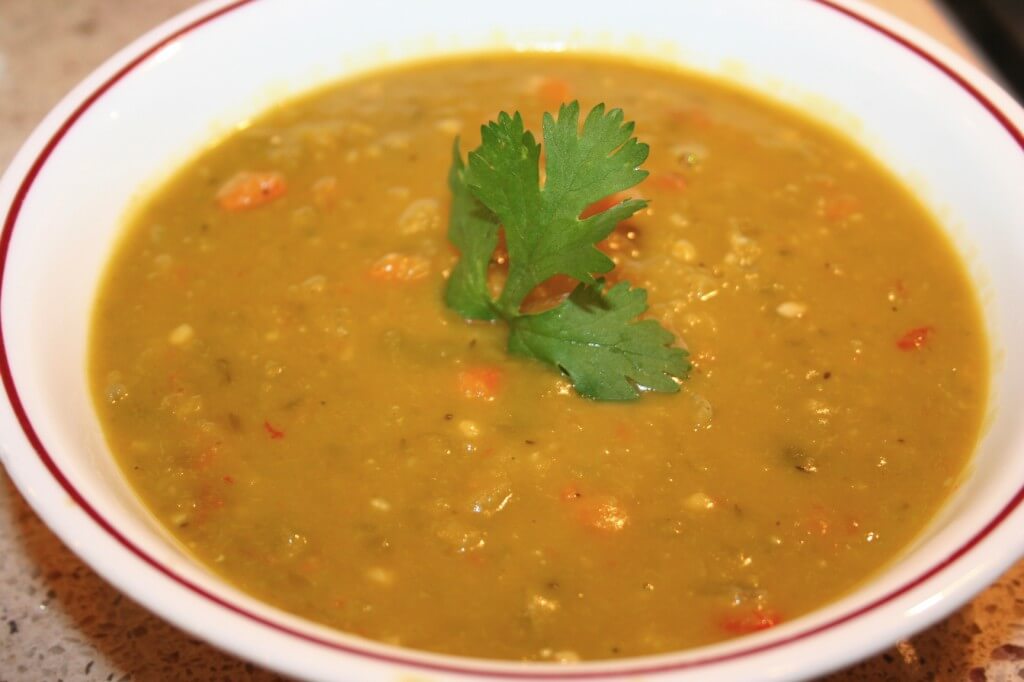 We got our first snow of the season this week! One day its 55 degrees and the next we get 8″ of snow…crazy, but I've been pretty excited because we've been waiting to try out cross country skis we borrowed from my parents. So, my first time cross country skiing was a short run…fell about just about…oh, 7 times, but it was great! Tryin' it again tomorrow. Whether coming in from the cold weather skiing or just coming home from a long day of work…There's nothing better than coming home on a cold winter's day to a ready to eat hot meal and I've got a new one for you.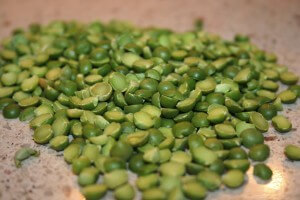 I have to admit I've never even tried split pea soup and its never sounded appetizing to me, but per Matt's request I decided to give it a try. And I was so pleasantly surprised! This is a slow cooker recipe so it takes some work up front, but then you just let it go. I love slow cooker meals for busier evenings and this one is really tasty, so give it a try and enjoy!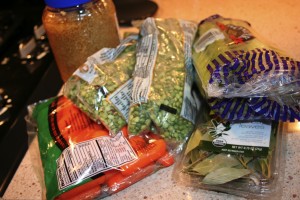 Ingredients:
10 cups low sodium chicken broth
2 pounds dried green split peas, rinsed, drained and picked over
1 medium onion, diced small
4 carrots, diced small
1 stalk celery, diced small
1/2 red pepper, diced small
4 cloves minced garlic
1 teaspoon minced thyme
2 dried bay leaves
2 small ham hocks (I used smoked hamhocks, which added a great smokey flavor)
Coarse salt and ground pepper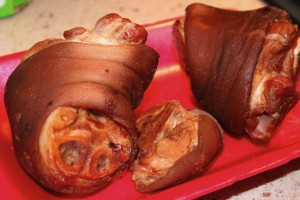 (Above) Yep these strange looking things are smoked ham hocks. They look a little strange, but add a great flavor!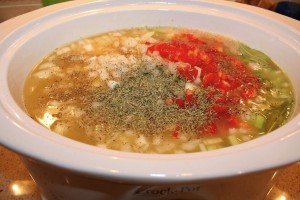 Directions:
1. In a medium pot bring broth to boil, then carefully pour it into a 5 to 6 quart crock pot.
2. Add split peas, onions, carrots, bell pepper, celery, thyme, garlic, bay leaves, and ham hocks; season with salt and pepper.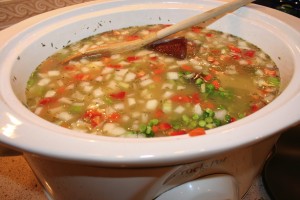 3. Cover and cook on high until split peas are creamy, about 6 hours, stirring occasionally.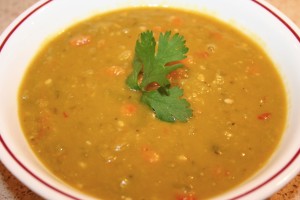 4. Remove ham hocks from pot. Discard skin and bones; dice meat and reserve. Discard bay leaves.
5. Lightly mash peas in pot with the back of a wooden spoon. Return ham to soup and salt and pepper to taste. Serve and enjoy!
*I garnished mine with fresh cilantro.
* Recipe Serves: 8 to 10 people (I made the whole batch and froze the leftovers in individual serving sizes that made great lunches).
* Recipe Source: Emeril Lagasse for http://www.marthastewart.com/859052/emerils-slow-cooker-split-pea-soup