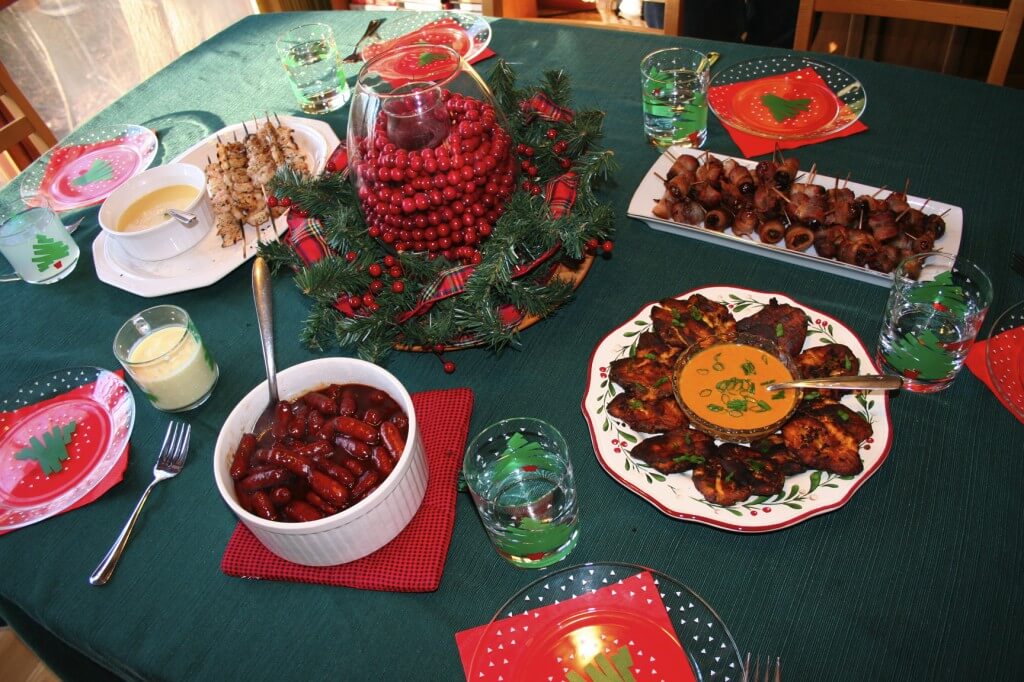 Even though the holidays are over, there are opportunities coming up for parties and get-togethers to be had. Let's see there's the Super Bowl coming up in just over a week (shout out as its in my home town, Indianapolis, this year and I'm headed back home for the festivities!). Valentine's Day, yep just around the corner. Then there's the Oscars (just an excuse to hang out and see pretty dresses).
I have to say, in my experience going to parties is not much fun if you can't eat the food along with everyone else. And let's face it, even those of us with restricted diets get tired of fruit and veggie trays. That's why I've decided to come up with some "Appetizing Appetizers" that you can bring along to your party…allergen friendly and they're tasty for everyone to enjoy. They're not perfectly healthy items, but every now and then you need to just indulge in what you can.
The next few posts will be a few "Appetizing Appetizers" that I had over Christmas (seen above) and that I really enjoyed!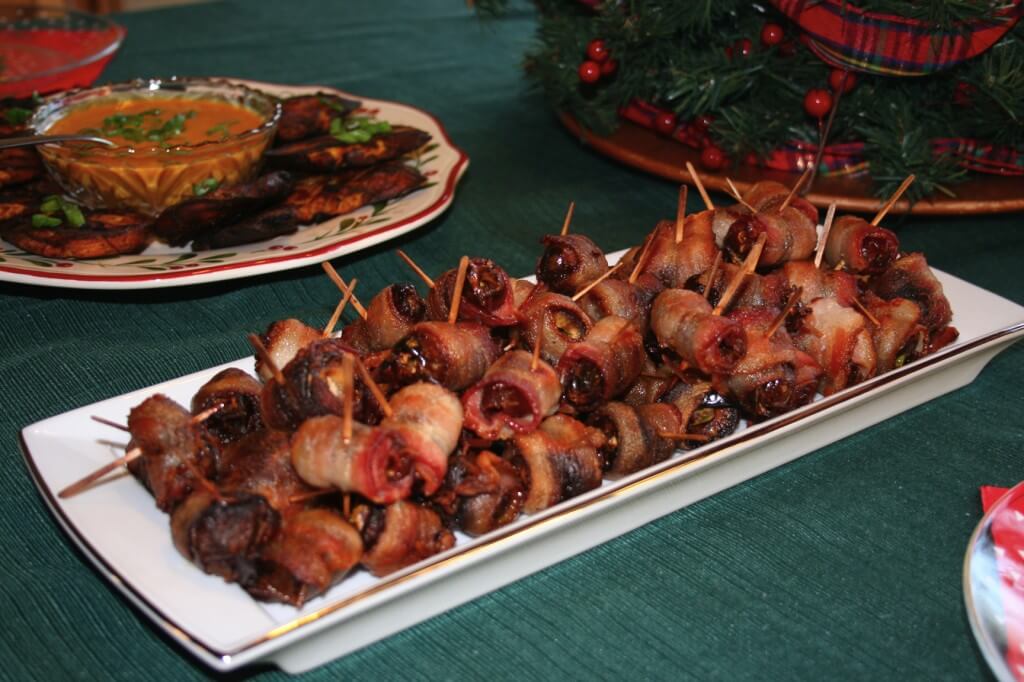 This first one is Bacon Wrapped Dates. A little salty and a little sweet with a crunch on the inside. These are always a hit and disappear completely whenever I make them. Who doesn't love bacon? These are the easiest things to make and will be the star appetizer with your crowd!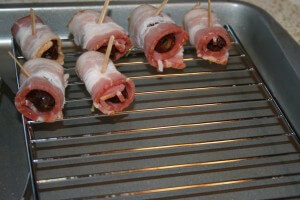 Ingredients:
1 package of bacon (I like applewood smoked bacon)
Pistachios, shelled
Dates, pitted (I like the Medjool dates, but sometimes they're too large so you have to cut them in half)
Powdered sugar for garnish
Tooth picks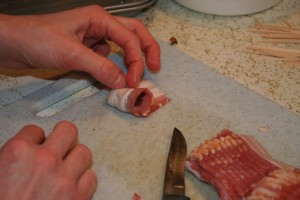 Directions:
1. Preheat the oven to 400 degrees. Line rimmed baking sheet with foil and place cooking rack on top.
2. Cut bacon into thirds.
3. Stuff a pistachio nut inside all the dates.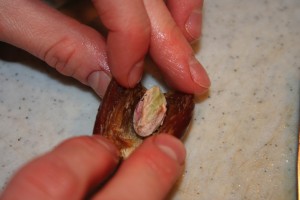 4. Roll a piece of bacon around all the dates.
5. Poke a tooth pick through each of the bacon and date rolls.
6. Place each roll on the baking rack in the baking sheet and bake for 20 to 25 minutes. Serve garnished with a dusting of powdered sugar while hot and enjoy!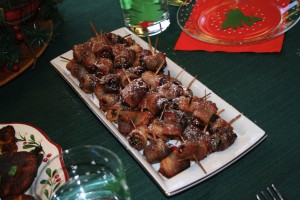 *Recipes Serves: 4 to 6 people with plenty for everybody
*Recipe Source: Madison Sommerfield