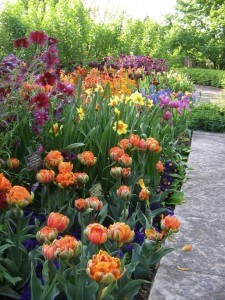 Happy Spring! Its now officially Spring and with Spring comes beautiful flowers, green grass, budding trees, warming sunshine, and hazy rainy days. But, Spring also means hello allergies once again!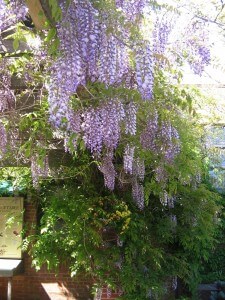 Not to be "debby downer" because despite my own allergies I gladly welcome budding plants, green grass, and warmer temps. After all I do live in Chicagoland, where winter hits and it hits hard, so I've been ready for Spring since December.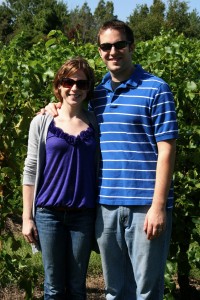 Some may say if you suffer from Spring allergies just stay inside. This is definitely not an option for me as I crave the outdoors. So, in this post I'll give some basic information about allergies and how I've gone about treating mine. Throughout the post I'll post some beautiful Spring photos to remind you why staying indoors is last resort to managing your allergies.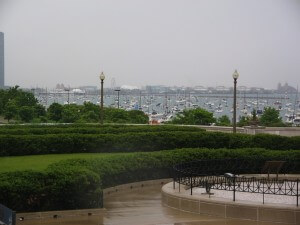 First thing's first, what are allergy symptoms?
Allergies symptoms can be quite varied, but here are some basic symptoms:
Runny nose Post nasal drip
Sinus headache (including pressure at the base of the back of the skull and into the upper neck)
Red, itchy eyes Coughing
Sneezing Wheezing/ Shortness of breath
Itchy nose and throat Conjunctivitis
Skin rashes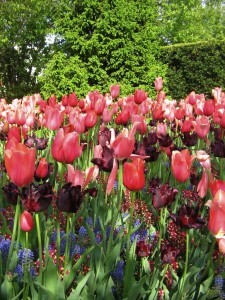 Second, what are you actually allergic to? When people say they're allergic to pollen that can be true, but isn't quite accurate enough. There are many different types of pollen. Knowing which ones you're sensitive to is important.

Here's a breakdown of seasonal allergens: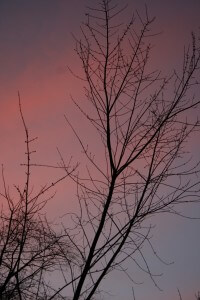 Tree Pollen- If you have symptoms as early as February through as late as May, then tree pollen could be your trigger. Even before you see buds on trees up North the tree pollen from the southern states actually blows up North with southern gulf winds.
Grass Pollen- If your symptoms don't start peaking until May then grasses may be your trigger. Grass pollen will generally begin in May and last through August. If you head outside on a sunny day and your neighbors are all mowing their lawns and you begin reacting, then grass may be your trigger.
Weeds- If your allergy symptoms seem to be the worst from June until the first frost then weeds could be your trigger.

Ragweed- This famous Fall allergen will start to effect sufferers from August until the first frost.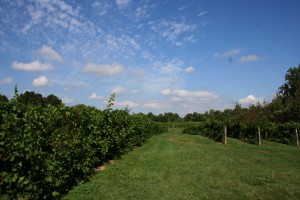 Then there are year round environmental allergens you should also be aware of:
Molds- Indoor molds are present year round. But, outdoor molds peak in the damp months of Spring when the snow melts and it rains more frequently. Outdoor field molds (meaning smuts, mushrooms, and field grain dusts) are year round except when the ground is frozen completely.
Dusts and Danders- These are year round, but increase indoors when the forced air and furnaces are turned on.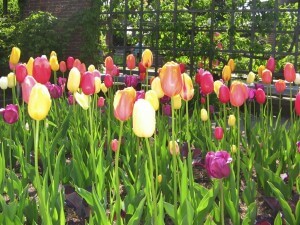 You may have one of these allergies or, like me, you may have them all.
So, how do I treat my allergies and their symptoms? Other than just taking typical allergy medicines there are lots of short term (quick fix) treatment options you can implement to reduce your allergy symptoms and many of them are free.

Here are the Top 10 things that have helped me to reduce my allergy symptoms:
1. Don't sleep with your windows open. I love having fresh air blowing through my home, but keep them closed especially at night. Leaving them open, especially at night, allows pollens to blow through your home all night while you're laying there breathing them in.
2. Keep your home clean. Stay away from antibacterial cleaning products (Lots of research backing this one up, but that's for another post. Trust me on this one.). Vacuum, dust, and wet mop your home often.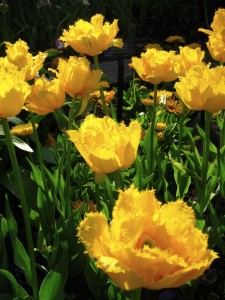 3. Protect your bedding with allergen/dust mite protecting covers. Most allergist will recommend that you get these covers for your mattress, comforters, and pillows. If you can only afford to get covers for one item get a cover for the pillow you sleep on. It makes a world of a difference.
4. Wash your bedding often. Wash your sheets and blankets in hot water to kill mites and get rid of pollens and danders that you've brought to bed with you. I've found that even if I don't get around to changing my bedding as often as I should, if I change my pillow case, even that makes a huge difference.
5. When my allergies are worst (late Spring through late Fall) I have found that showering or at least rinsing off in the shower before bed has made a huge difference for me. When pollens are at their peak and you're outside, you're collecting all those pollens on you hair, skin, eye lashes, and clothing throughout the day. Then when you go to bed, you're taking all those pollens to bed with you. Showering at night helped me even more than allergy medicines last Summer. Try it!
6. Change all your clothing before going to bed. For the same reason as #5. Your clothes gather pollens and danders throughout the day. If you go to bed wearing that clothing, you're bringing all those allergens to bed with you.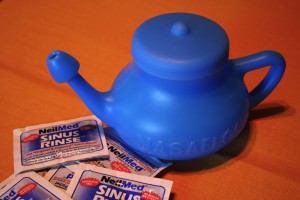 7. Use a nasal rinse, like the Netti Pot often during your peak allergy seasons. I know I've posted about the Netti Pot before, but it's really been a life saver for me. During peak seasons try using it at least 2 times a day. It is a bit of a hassle, but really helps to relieve sinus pressure, congestion, and sinus headaches. I know the idea of saline liquid going through your nose isn't really appealing and feels odd, but try it more than once. The first time its really strange, but I've gotten used to it. You can pick up a Netti Pot kit at the drugstore. Click here to see my previous post on the Netti Pot.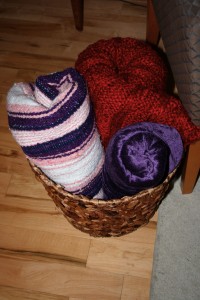 8. Wash your throw blankets and pillows often in hot water. You may forget about your pillows on your couch and those blankets you love to curl up with while watching a movie, but they collect dust, dander, and pollens just like your bedding. So, don't forget to wash these often.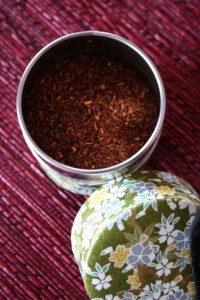 9. I discovered Roobios loose leaf tea (red tea) a couple years ago. I've found that high quality Roobios loose leaf tea relieves my allergy symptoms. It especially helps to relieve wheezing, coughing, and tightness in the chest. It has to be high quality, or I've found it doesn't really work. I buy my Roobios Tea online from Our Special Tea.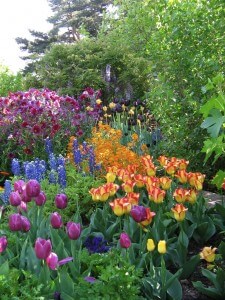 10. Buy an air purifier for your home. Get one that has a a true HEPA filter (a HEPA type filter is NOT a HEPA filter) and a carbon filter. Run the purifier especially in your bedroom at night to reduce your symptoms. I have a Holmes air purifier that I use often.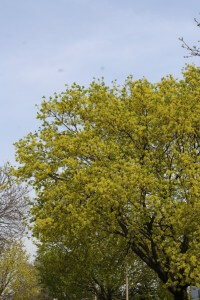 Long Term Allergy Treatment:
Because I have so many allergies and they are pretty severe, I've turned to long term treatment for my allergies by doing immunotherapy allergy shots. The shots work by gradually introducing the allergens back to your body to reduce your body's reaction to the allergens. They are not a short term fix. I have completed one full year of the shots and this year I'm feeling much better than last year. If you'd like to get more information on immunotherapy allergy shots click here for a link to my allergist's website.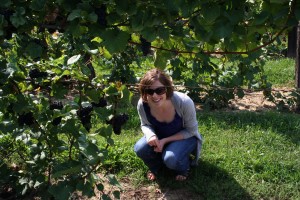 I hope this information will help you to manage your environmental allergies and their symptoms so that you can enjoy the great outdoors this Spring, Summer, and Fall and be comfortable indoors during the Winter. Just remember there is more that you can do to manage your allergies than just taking your typical allergy medicine. Here's to beautiful Spring days!