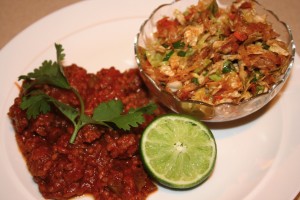 Every kid loves to dig into a tasty Sloppy Joe and what parent doesn't laugh at the sight of a kid with a Sloppy Joe mustache?
Well here's a tasty homemade Sloppy Joe recipe from my adopted Grandma Jo. Grandma Jo, at 89 years old, still loves to share her delicious homemade food with all of us who love to eat! You know every time you eat a grandma's food its going to be good because its made with love.
Grandma Jo just shared her delicious recipes with me and I'm now learning to cook them. I have to say, as exact as I follow a recipe, it just always tastes better when its made by a grandma…so here's to all the grandma's out there whose tasty food made with love is enjoyed by their grandkids every day! And this one is kid approved and allergen-free friendly!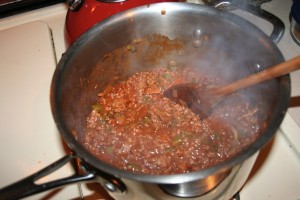 Ingredients:
2 lbs ground beef
2 small onions, chopped
1 green pepper, chopped
1 bottle ketchup, medium sized bottle (not the large, not the small, see photo below)
2 tablespoons vinegar
1 tablespoon sugar
1 tablespoon dry mustard
1 cup water
salt and pepper to taste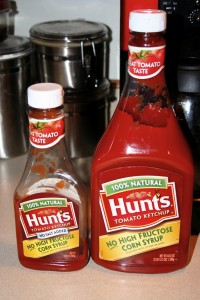 Directions:
1. Brown meat in frying pan. Drain grease and put meat into saucepan.
2. Brown green pepper and onion then add to beef.
3. Then add remaining ingredients into saucepan. Stir and simmer for up to 1 1/2 hours ( I did it for a less time and it was still tasty). Serve and enjoy!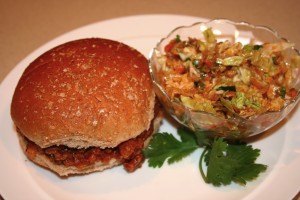 If you're gluten free, you can still enjoy this recipe plain, eating it with a fork. Or try it on a gluten free bun (buy from Whole Foods or make it from scratch). I normally just devour it with a fork and still love it.
I served this one with a tasty homemade cole slaw, recipe to come in a later post.
Thanks to Grandma Jo for sharing her tasty recipe!