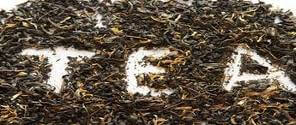 I thought I'd share something today that'll warm you right up during this cold winter weather!
Today I'm taking a Closer Look at Loose Leaf Teas.
I fell in love with loose leaf teas a few years ago. They taste so much better than bagged teas and have healing properties as well.
I wanted to share my love of these teas with you by introducing you to my loose leaf tea source.
I met Lauren Heller, a friend of a friend, who owns her own loose leaf tea business called Our SpecialTEA . She is a wealth of knowledge on the subject and that's why today I'm sharing an interview I did with Lauren on Loose Leaf Teas.
So, if you love tea, have never liked tea in the past, are interested in what loose leaf tea is, or interested in the healing properties keep reading. You can check out Lauren's Loose Leaf Teas at: www.ourspecialtea.com/
Q: Lauren, how is loose leaf tea different than tea I could buy at the grocery in tea bags?
A: Lauren: "The tea bags that are available today are much different than the ones from even 3 years ago. The newest trend are tea pyramids and larger type filter bags for larger leaves. These types of tea "bags" are much better than your traditional tea bag. Tea bags are typically made from the "dust" of the picked tea crop. Company's such as ours receive the top of the picking which are full, bright, fresh leaves and tea bags are made from the dust and broken pieces that fall to the bottom. The tea bags will also brew a much more heavy and harsher tea taste."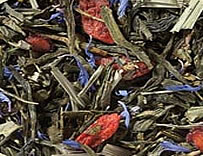 Q: What are the different types of teas?
A: Lauren: "You can go greatly in depth with this question but the basics that the United States are familiar with are: Green, White, Black, Herbal (Tisane), Oolong and Rooibos. The difference is based upon processing techniques; wilting, firing, drying, etc."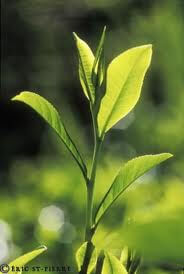 Q: What are the health benefits of loose leaf teas?
A: Lauren: "Where to begin??? If you go to our site www.ourspecialtea.com/Loose_leaf_teas.html you will find a lengthy section that pertains to the limited explanation of health benefits."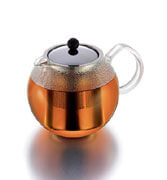 Q: I know you have young children and use the loose leaf teas to treat a lot of ailments. What are some ailments that you treat with loose leaf teas?
A: Lauren: "A big treatment in our house is for cold or fever. I use a lot of peppermint leaf for fevers because it naturally cools the body. It also is wonderful for opening up the lungs and air passages. Some of my other favorites are our Chamomile Anthem (blend of Peppermint, Rooibos and Chamomile), Citrus Splash Wellness (all herbal mix with lots of citrus fruits, full of vitamins) and White teas…they are full of antioxidants."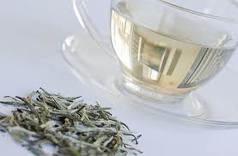 Q: What's your personal favorite of all the teas?
A: Lauren: "My personal favorite category is Oolong. I love that an Oolong brews such a beautiful amber-like color. It's taste is subtle yet holds its own. It is a nice balance between a Black tea and white/green tea. They offer such incredible health benefits as well."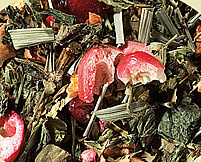 Q: If someone says they generally don't drink tea, what is one loose leaf tea you think they may like?
A: Lauren: "I first ask people what they have tried. If it was grandma's sun tea or tea from a restaurant, I like to suggest that they try something that doesn't have such a harsh, "tea" taste from the tannins in the tea being steeped improperly. I would suggest an herbal or Rooibos. But if you have a good source of loose tea, and it is brewed properly, all the teas taste wonderful. Even to the pickiest of pallets."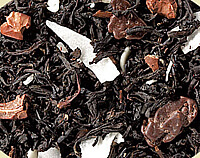 Q: What's you favorite sweetener to add to tea?
A: Lauren: "I typically don't add sweetener to my tea because I like to get the full flavor of the tea in its "naked" form but if I do, I make sure it is natural. So I choose either an organic sugar, raw sugar, honey or agave nectar. I do enjoy a good strong black tea and add just a touch of organic soy creamer. Tastes amazing!"

A special thanks to Lauren Heller for sharing her wealth of knowledge with us!
I wanted to share that I generally brew my loose leaf tea in a tea strainer like the one shown above. My personal favorite of all the teas are the Rooibos Teas. I find they really relieve my allergy and asthma symptoms even on days when allergy medicine doesn't seem to work (and trust me the bagged Rooibos Tea just does not work the same).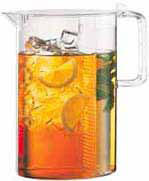 You can find out more information about Loose Leaf Teas and purchase the teas and accessories from Our SpecialTEA online.
They really make great gifts! Drink up!