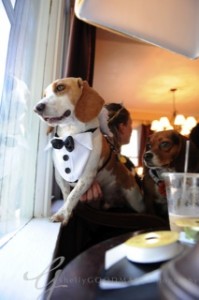 Thanks to Shelly Goodman for pointing out this trend that she's noticed in a lot of the weddings that she's photographed over the last 2 years…Animals, pets, pooches, horses? That's right. Pooches are no longer left in the dog house, they're walking down the aisle at weddings. Many brides are now incorporating their favorite pet into their wedding ceremonies and celebrations.
This little guy above was even dressed for the special day in a little doggie tux. Last Fall I was at a wedding where a dog was a brides maid and had her own dress and necklace that matched the other bridesmaids. Some may say this goes too far, but it definitely adds a flair to the event that is unique to the bride and groom…And it was definitely something I won't forget!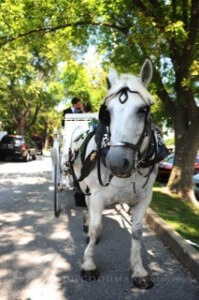 This bride had a serious princess experience being driven away in a horse drawn carriage.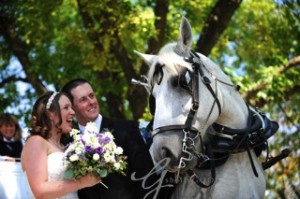 Don't have a cute little kid to be the ring bearer? How about a doggie ring bearer?
Hope you enjoy this fun animals in weddings images. Be sure to check out Shelly's website to see some of the beautiful weddings she's photographed!
Have a great weekend and stay warm. See ya Monday!