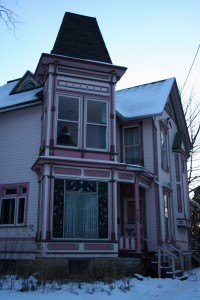 I'm launching a new segment today called Fabulous Spaces, where I'll feature unusual, beautifully designed, or just crazy creative spaces. Hope this segment gives you ideas for decorating or tackling difficult to design spaces.
For the launch of Fabulous Spaces I've chosen my good friend Mary's Victorian Apartment. Mary recently moved into this historic 19th century Victorian home that has been divided into 4 apartments, giving her and her pup Jay Jay a fabulously historic place to come home to.

Ease of moving and mobility are important to Mary, so her rule with her space is that she wanted to be able to carry everything in her place on her own. She's also limited with the size of furniture she can get up the stair case that turns a sharp corner. After my own move last summer with tons of help from friends and family and realizing how much stuff I have, I totally see the value in keeping your space free of heavy furniture and extra stuff.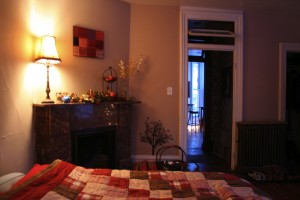 Mary decided to let the gorgeous architectural details of her space stand as the focal point of each room, while letting her own minimal furniture and accessories fall into the background of this beautiful canvas.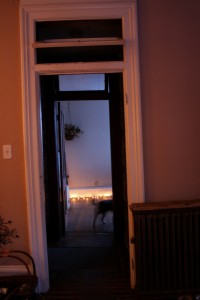 The extremely high ceilings and beautiful doorways with operable transom lights make each room feel a lot larger and allow for light and ventilation between rooms (an original "green" design idea).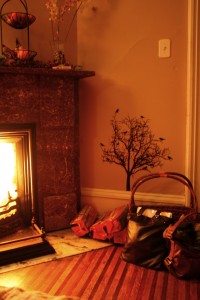 The beautiful marble Victorian fireplace warms the space and adds a major architectural focal point. Mary's wall art decal adds artistic flair making the space her own.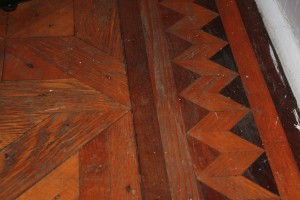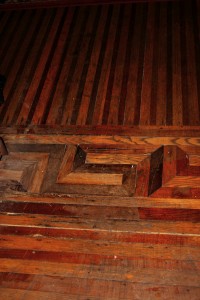 These incredibly crafted wood floors run throughout much of the space as an ode to craftsmanship rarely seen today.
In the bathroom sits a gorgeous claw foot tub, keeping the historic vibe alive. At the very top of the back wall of the bathroom is an interior window into the kitchen, allowing light to transfer between spaces.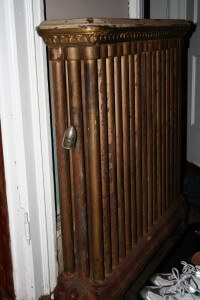 These radiators in each room not only keep the history of the house alive, but provide a wonderful heat source. Unlike today's forced air systems, these radiators provide wonderful heat in the frigid winter months without creating extremely dry air quality.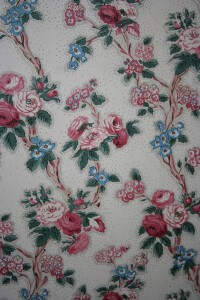 This historic wallpaper decorates the hall way keeping history alive.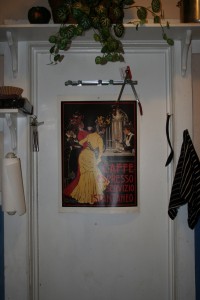 Who said a tiny kitchen can't have great storage and feature artwork.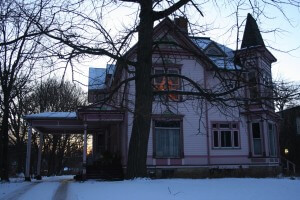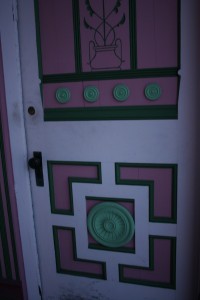 I love the pink and green painted details of this historic Victorian home. I never thought pink and green could look this great on a home's exterior. Love it!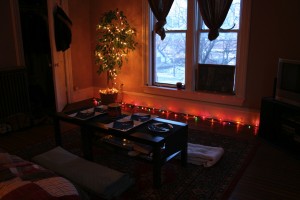 I was visiting with Mary when she first moved into her great place and she told me how much she really wanted to have a dinner party, but only had 2 chairs for her dining room table. Check out my next post to see what my suggestion was, so she could have a dinner party without buying more furniture. Thanks for sharing your Fabulous Space, Mary!