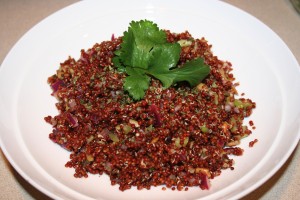 So, you saw the previous post on Quinoa and why you should add it to your diet. Here's just one tasty recipe for Quinoa to help you introduce it into your diet. I made this last night for dinner and both Matt and I loved it! We've been trying to add more protein to our diets, so I'm so glad this tasty recipe hit the spot.
This one can be eaten as a side dish or as a main dish for your meal.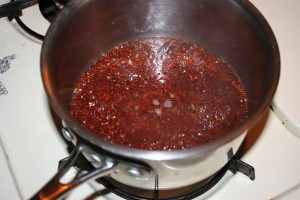 Ingredients:
1/4 cup pine nuts (they're kind of expensive, so I used sunflower seeds instead)
1 cup quinoa (I used red quinoa)
2 cups water
sea salt to taste
1/4 cup fresh squeezed lemon juice
2 stalks celery, chopped
1/4 a red onion, finely chopped
1/4 teaspoon cayenne pepper
1/2 ground cumin
1 bunch fresh parsley, chopped (I didn't have a fresh parsley so I just added a little dried parsley)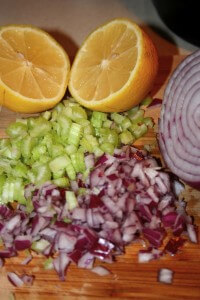 Directions:
1. Toast pine nuts (or sunflowers seeds) in a pan over medium heat, stirring continually for just a minute or two. Set aside.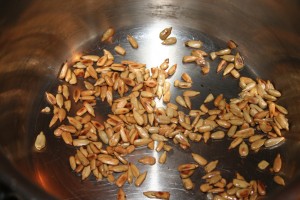 2. In a medium saucepan over medium heat add quinoa, water , and salt to taste (just a little will do) and bring water to a boil. Reduce to a simmer and cook for 10 to 15 minutes until water is absorbed (stir occasionally). Cool slightly.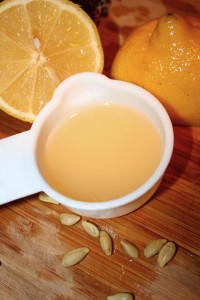 3. Transfer to serving bowl. Stir in lemon juice, pine nuts (sunflower seeds), spices, celery, and onion. Serve and Enjoy!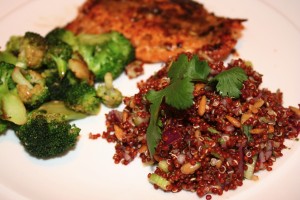 *Recipe Source: www.allrecipes.com/Recipe/Lemony-Quinoa/Detail.aspx