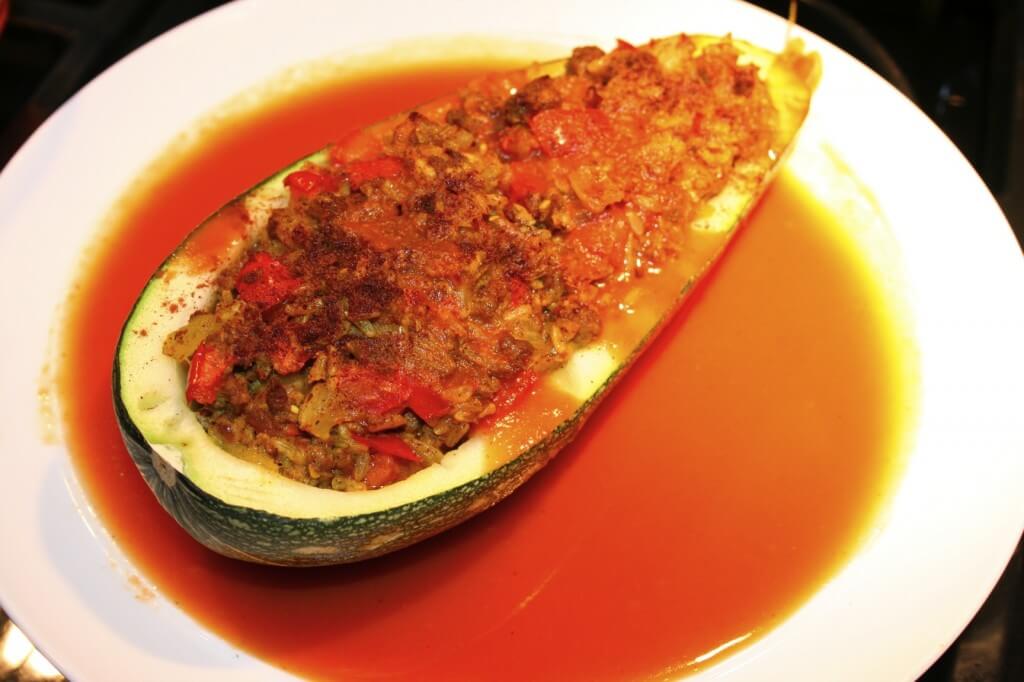 Been a crazy week…took a little impromtu road trip to St. Louis, spent time with college friends, and had a lot of fun! I just love summer and what's summer without random road trips here and there?
Anyway, as promised last week here's your first way to use zucchinis and in particularly here Cousa Squash. Just in case you forgot, Cousa Squash are middle eastern zucchinis that are a little larger and taste a little nuttier than your regular zucchinis. In this stuffed squash recipe I used Cousa Squash, but you could easily replace it with large regular zucchinis.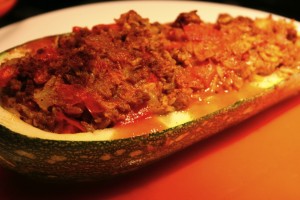 This recipe really incorporates middle eastern flavors into a full meal within these squash. Its saucy, hearty, and yet uses great fresh summer ingredients. I hope you enjoy this one!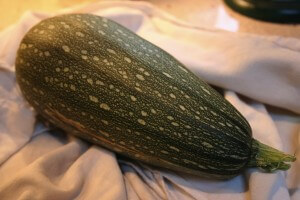 Ingredients:
1 large Zucchini (I used Cousa Squash)
1 small onion, chopped
1 roma tomato, chopped
1 tablespoon minced garlic
1/4 pound ground beef, or lamb, or turkey (I used ground beef)
4 tablespoons tomato paste
32 oz. vegetable broth
1/3 cup brown rice, precooked
3/4 teaspoon cinnamon
3/4 teaspoon tumeric
1 tablespoon olive oil
salt and pepper to taste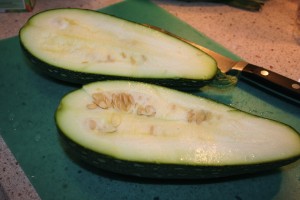 Directions:
1. Preheat oven to 375 degrees. First cut the squash in half lengthwise.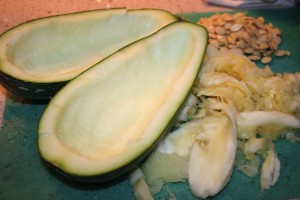 2. Then with a spoon, scoop out to pulp and seeds. Separate the seeds from the pulp. Reserve the pulp.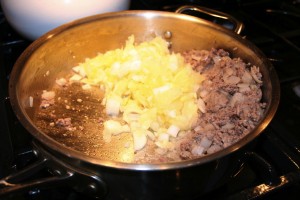 3. In a large frying pan heat the olive oil and saute the ground beef, onion, and garlic until the meat is cooked through. Drain the fat from the meat. Add the squash pulp and saute until soft, breaking up large pieces as you cook.
4. Season the meat and squash mixture with salt and pepper to taste. Then add the tumeric and cinnamon.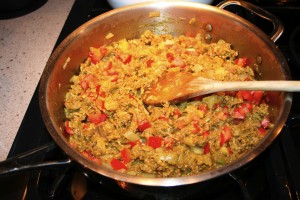 5. Add rice and tomato to the rest of the dish and stir to combine.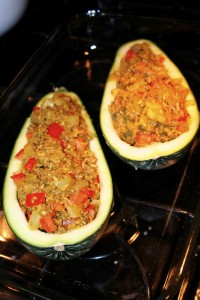 6. Stuff each squash half with the rice/beef/vegetable mixture. Reserve the fry pan. Place the halves in a 9X13 (oven safe) casserole dish. Top each squash off with cinnamon sprinkled on top.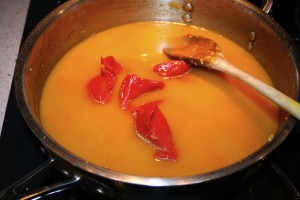 7. In the reserved fry pan add the broth and tomato paste over low heat and stir carefully to combine.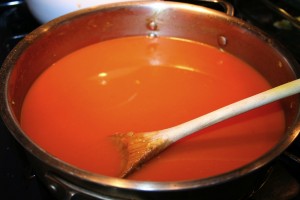 8. Carefully remove the soup mixture from the heat and pour into the squash dish.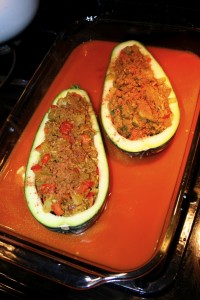 9. Bake for 20 minutes. Then cover with foil and bake for another 10 minutes. If you like the squash to be a little softer bake for another 5 minutes. Serve the stuffed squash with the broth mixture drizzled over each half and the plenty more to surrounding each half. Enjoy!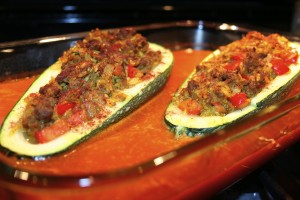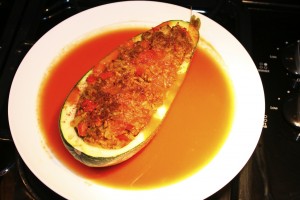 *Recipe Serves: 2 hungry people
*Recipe Source: Madison Sommerfield
*Recipe Inspirations: http://cucinapanzano.blogspot.com/2009/07/summer-squashcousa.html
http://www.myfreshlevant.com/2009/06/quinoa-stuffed-cousa-squash.html