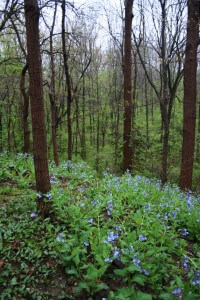 Spring is slowly making its way north. So, I thought I'd share some photos of Spring from Indianapolis, St. Louis, and Chicago. I experienced Spring in St. Louis about a month ago and Spring in Indy last weekend. Come on Spring in Chicago!
From crocuses to blue bells to crab apples to hyacinth to magnolias these beautiful blossoms are sure signs of Spring.
Get outside and enjoy the beauty!