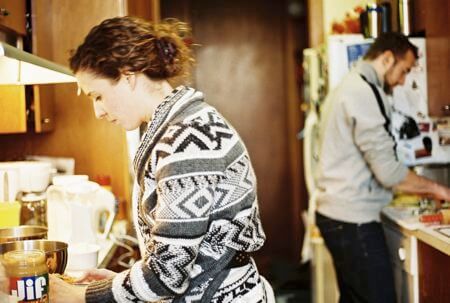 This next One Word Project is "Home" and I was really excited to get to take these at my childhood home back in Indianapolis! I took these during one of my favorite times of the year to be home: Christmas! My family has so many Christmas traditions that Matt and I both look forward to each year, so here are some of our traditions captured on film.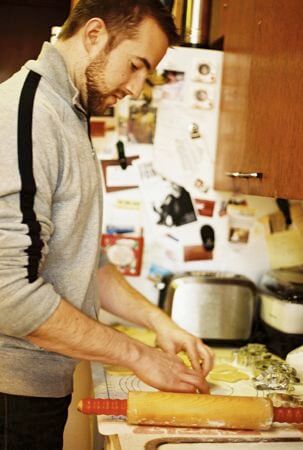 The two photos above, Matt and my sister Sara baking Christmas cookies.
One of my favorite Christmas decorations is this little candlelit manger Carousel that acts as our dining room table centerpiece.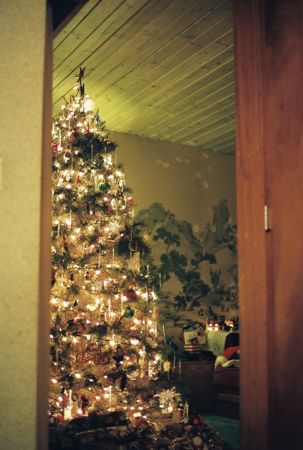 Every year we select a 9 foot real Christmas tree. We bring it home, string over a thousand white lights and hang hundreds of ornaments collected by all or us over the years, each with memories and stories behind them.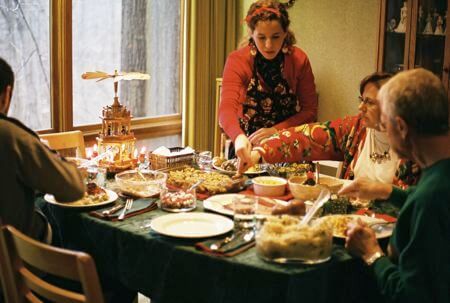 This is our Christmas dinner feast in action…all of us in our festive outfits, eating our traditional American Christmas dinner.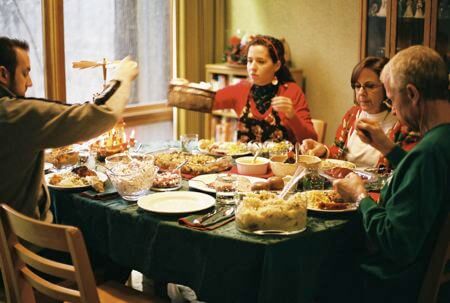 In a lovely historic area in Indianapolis there's a little neighborhood where every Christmas Eve the residents line their neighborhood sidewalks with candlelit lanterns. Every Christmas Eve after our church service we drive up and down the streets admiring the beautifully lit sidewalks and yards.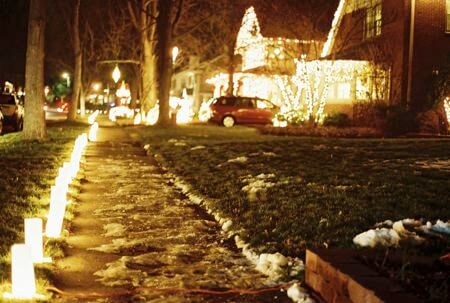 This particular project was a challenge for me because these were all low lighting situations, but again this project just reminds me how much I love the rich quality if film!
Now go check out Shelly's version of "Home" http://blog.shellygoodmanphotography.com/2013/02/21/one-word-project-home/