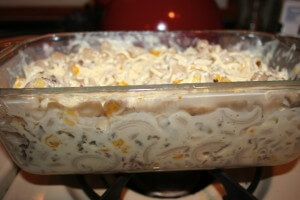 After a little bloggin' break last week, I'm back and diving right in to a new tasty recipe!
So, I've been dairy free and egg free for almost 2 and a half years and gluten free for almost a year and a half now. I follow this diet pretty stringently, as I feel so much better when I eat this way. People always ask me "how do you do it?" and say "I could never do that." My response: By the grace of God I am able to follow this diet and eat an abundant variety of foods even on this strict diet. And if you felt as bad as I did 2 years ago, you would be able to do it too.
Despite my new outlook on food and disciplined eating habits, the one thing I have been craving for 2 and half years is….duh, duh, duh…drumroll…….MAC & CHEESE! Yes, I am dairy free and have a serious obsessive love for cheese….terrible, I know. And yes, even after 2 and a half years of not partaking, this wonderful food has left a great impression I don't think I'll ever stop craving.
Long story short, I've gone to the health food store a few times, paid 6 bucks for a block of "cheese" (rice cheese, veggie cheese, soy cheese) that says "It Melts" on the package. Sure enough I get it home and it doesn't melt and tastes like salty rubber…yum. So, I pretty much gave up on using cheese substitutes…until…(heavenly sound) ahhhhh…I found this cheese substitute.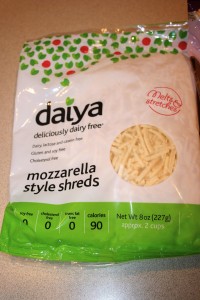 Daiya cheese has been a new found love of my palette. It tastes really good, replicates cheese really well, and it actually melts without a rubbery texture. This one is also casein free. I tried one cheese substitute that was really good, but still had casein (another protein found in dairy that people who are lactose intolerant can often still tolerate) which made me sick. I buy Daiya cheese at Whole Foods and can now make Mac & Cheese. So, here's the Mac & Cheese with Sausage I made.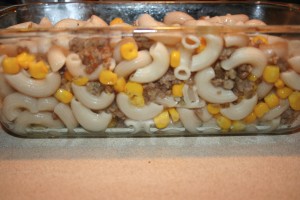 Ingredients:
3 cups (12 ounces) gluten free elbow pasta or other short pasta
3-4 Italian sausages (casings removed) or about 1 pound ground Italian sausage (mild or hot)
1 1/2 cups frozen corn
1 cup gluten free chicken stock
2 1/2 cups shredded cheese (dairy free cheese)
*Note: if you're using real cheese, I recommend you use half Velveeta and half shredded cheese.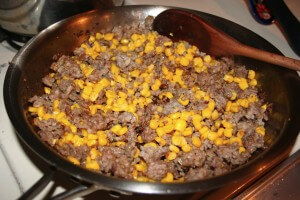 Directions:
1. Lightly oil a deep oven proof baking dish.
2. Cook pasta in salted water until al dente. Drain and transfer to prepared baking dish.
3. While pasta is cooking, saute sausage until brown. Add corn, stirring to combine.
4. Using a wooden spoon, gently fold meat mixture into pasta.
5. Heat chicken stock in saucepan until hot but not boiling. Remove from heat add 2 cups cheese. Stir until smooth and pour over pasta. Gently toss to coat.
6. Top mixture with remaining cheese. Cover dish with wet paper towel and microwave on medium high for 5 minutes or until bubbly. Enjoy!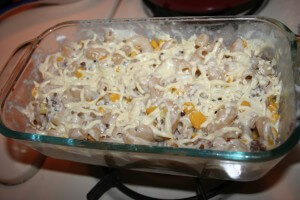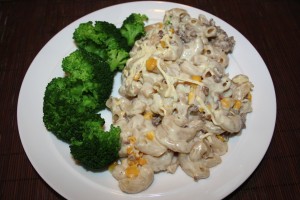 I served my Mac & Cheese with Sausage as the main coarse with a veggie side of steamed broccoli. Craving satisfied…although I'm craving it now just writing about it!
*Recipe Source: Living Without: The Magazine for People with Allergies and Food Sensitivities. Feb/ March 2011 edition. Article by Beth Hillson