As promised, here are some photos from, Inhabit, the plays I worked on doing set design. The scenes were set in an office building/warehouse, so my big challenge was to transform the spaces in just one night (I had lots of great help). Nothing was bought…everything was bought, borrowed, or temporarily stolen from cast or crew member's homes.
I love before & after photos because they truly show transformation. So, here are the photos! There are a few scenes left out…taking photos during the craziness of the event was a challenge.
Before: The room used is a Dance Studio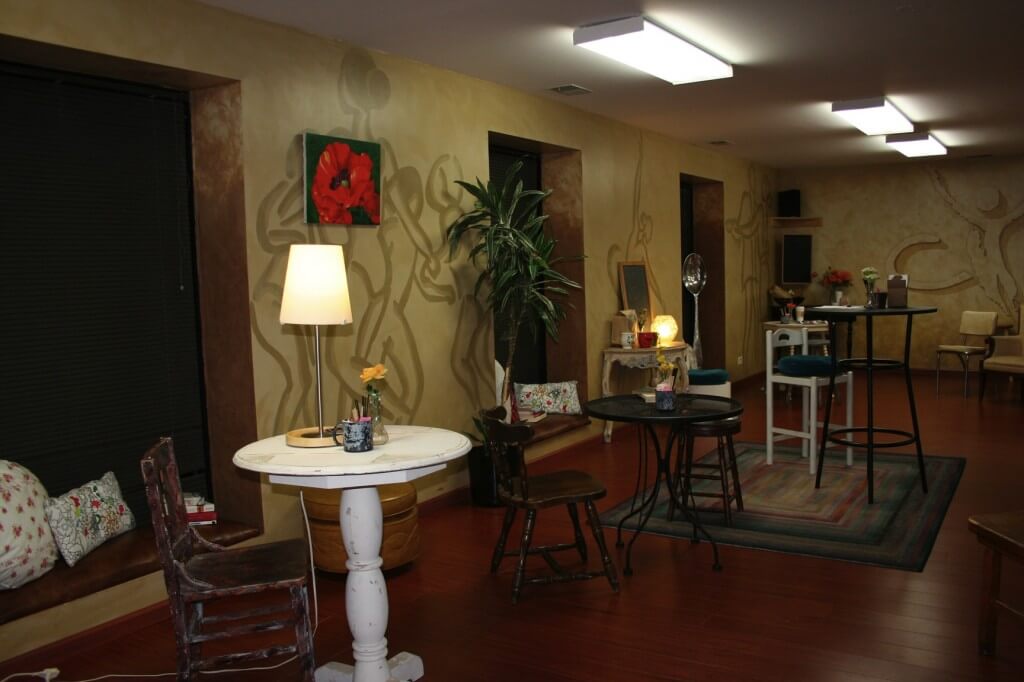 After: Independently owned, artsy coffee shop…think about hippies and the Portland scene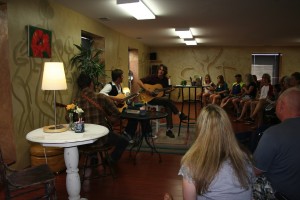 After: Coffee Shop Scene, Audience seated in a chairs of all shapes and sizes to add to eclectic feel of the scene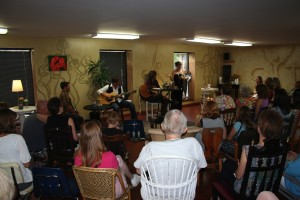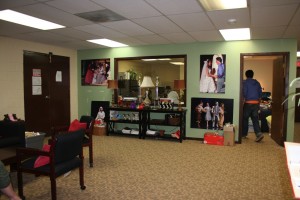 Before: The room used is an Office Lobby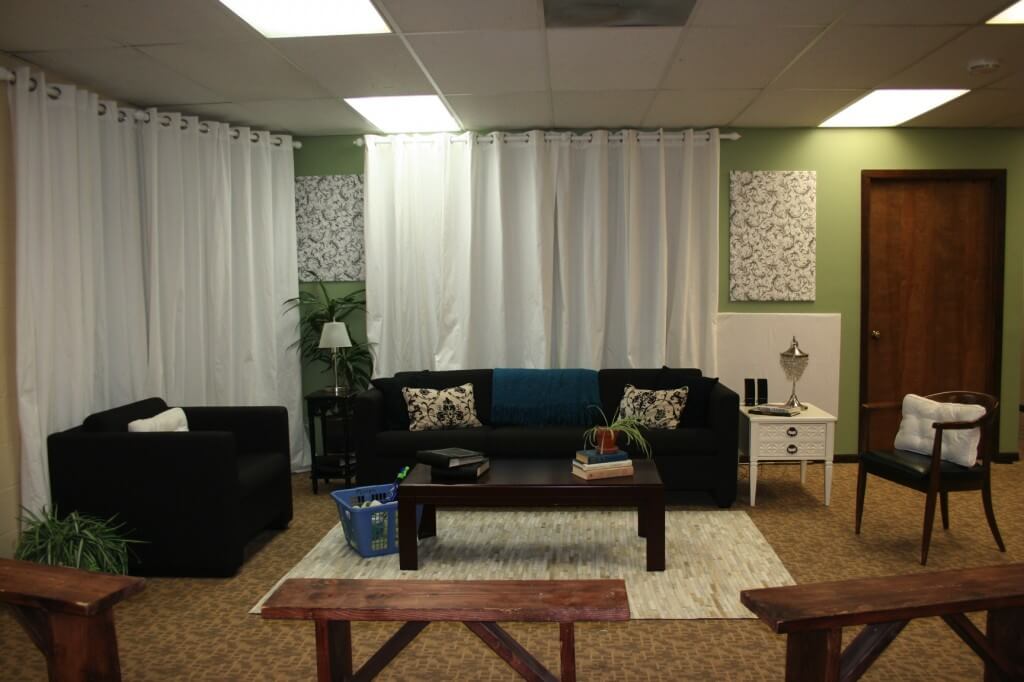 After: Living Room in the home of a young couple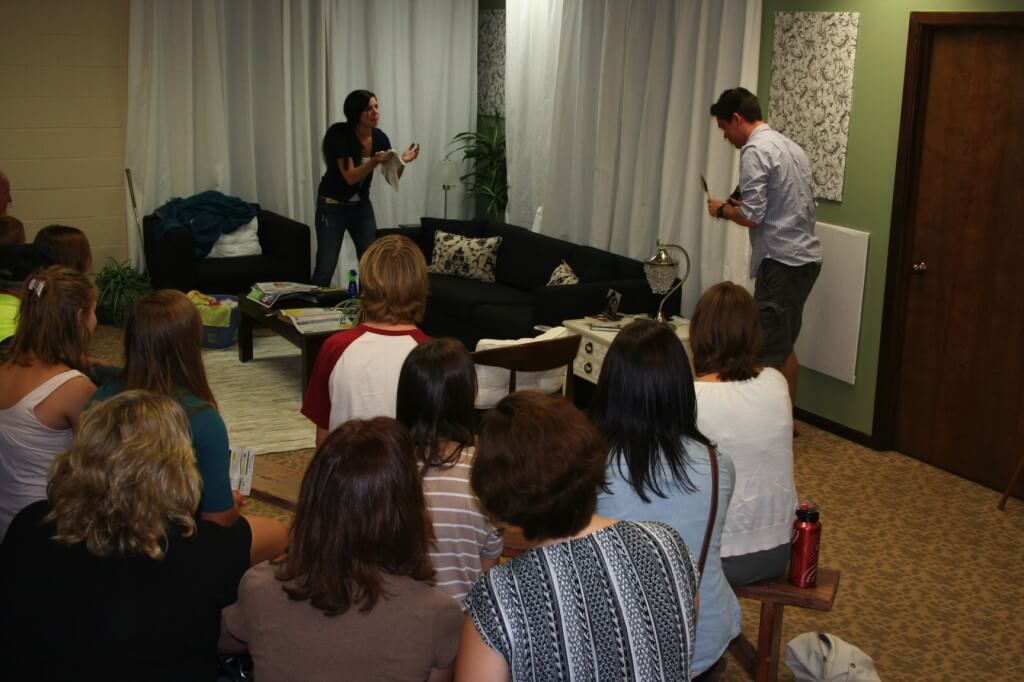 After: Living Room Scene entitled "In the Ductwork"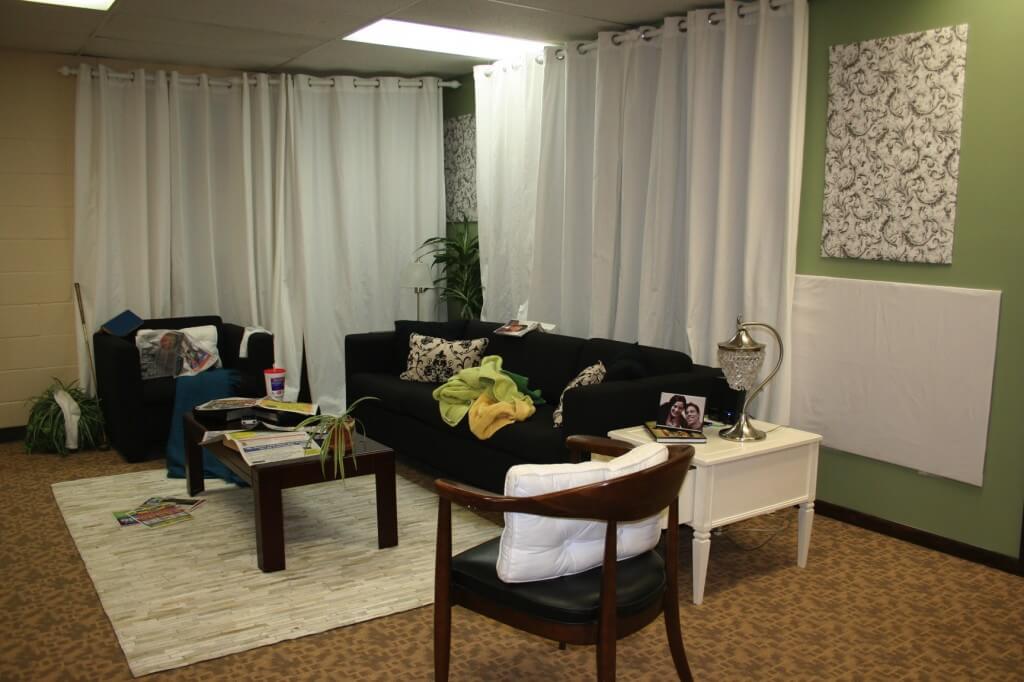 After: The big challenge in this scene was covering the large posters on the walls and hanging the curtains without hanging anything in the walls. Thanks to Rachel Rack, a lot of fishing line, and a drop ceiling…mission accomplished.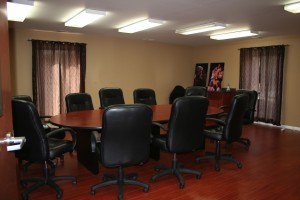 Before: The room used is a Conference Room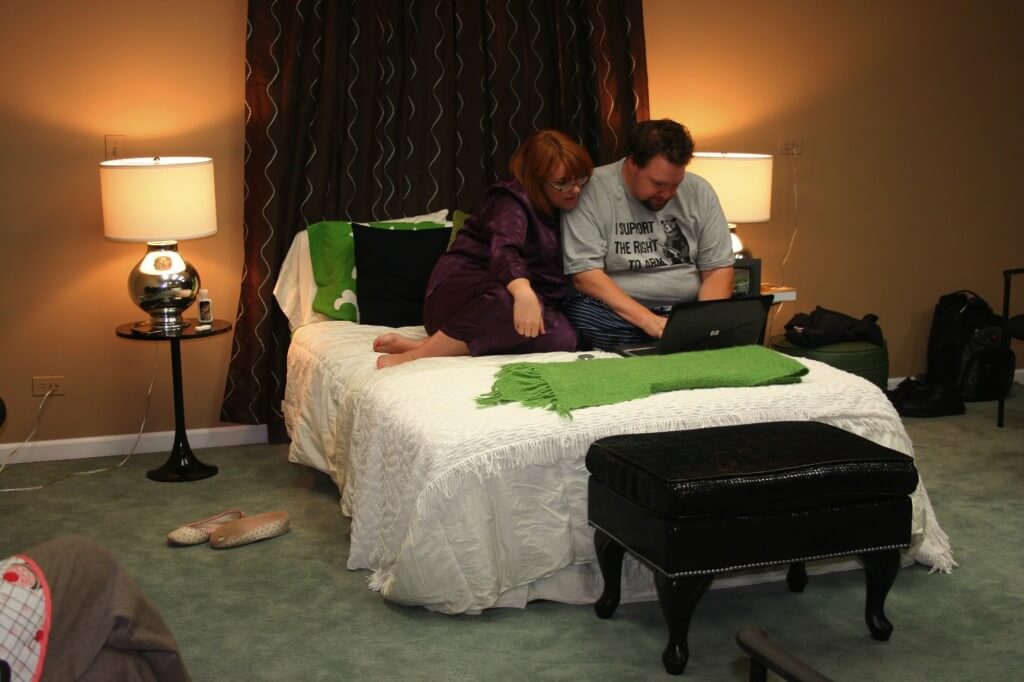 After: This scene takes place in a Bedroom. Scene called "I Can't Remember It Right Now"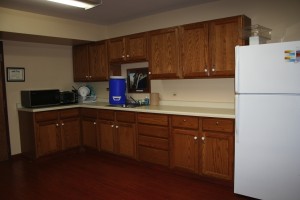 Before: The room used is an Office Kitchen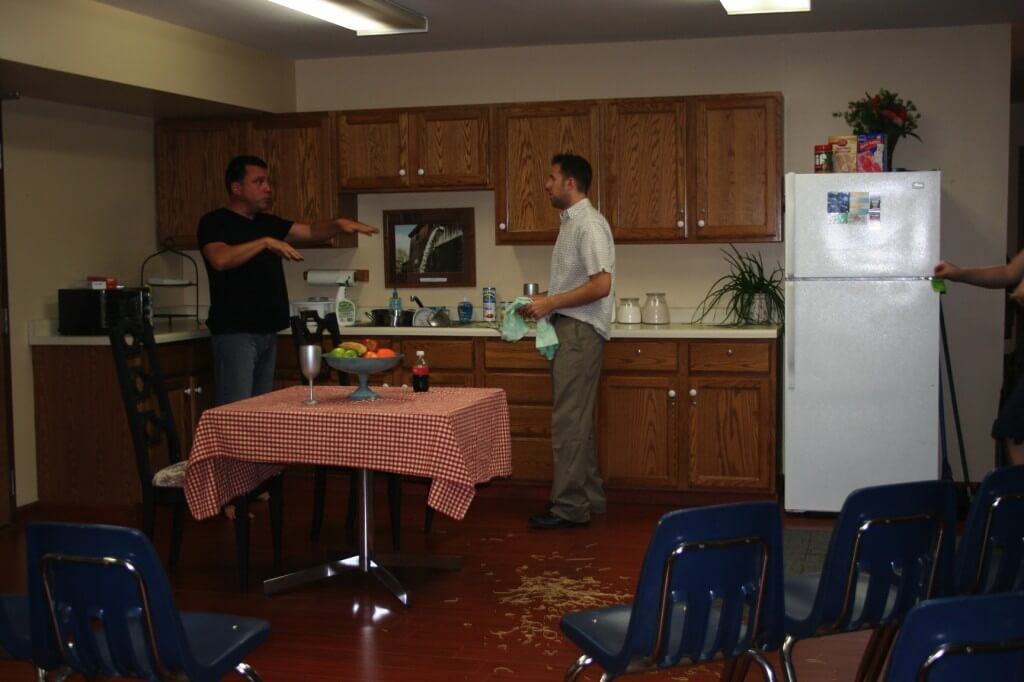 After: Kitchen in an apartment, scene from "The Odd Couple"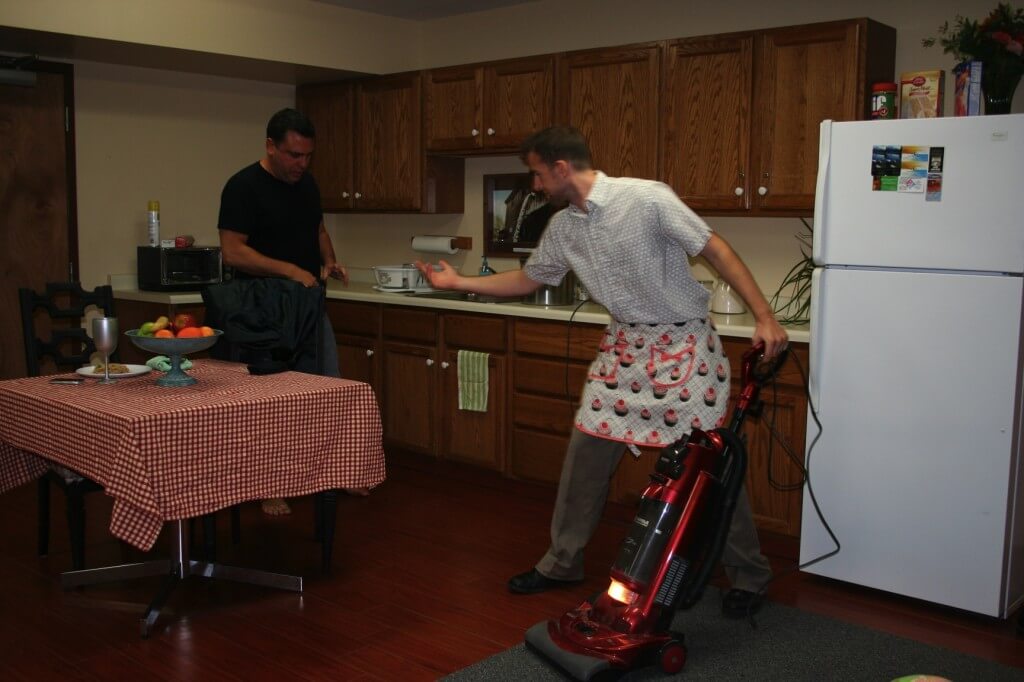 After: "Odd Couple" Kitchen Scene…and yep that's my hubby Matt playing Felix Unger…My personal favorite scene but I guess you could call me biased.