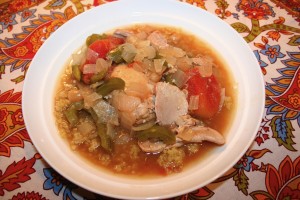 Well, the weather where I live decided to resort back to winter for a few days. So, I thought this warm stew would be an appropriate recipe to share today. I tried this recipe for the first time last week and both Matt and I really enjoyed it. It only took me a total of 20 minutes to prepare and then cooked in my slow cooker for a while and voila!..a warm, healthy meal that was ready when we were ready to eat it.
The Moroccan style dishes that I've had seem to combine savory and sweet flavors to create a whole new flavor. This one is really great for people with restricted diets, as the ingredients are very basic and it's really light on your stomach. It also makes really great left-overs, so start cookin'!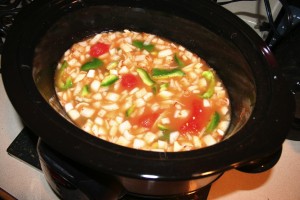 Ingredients:
4 cups gluten free chicken broth
3 cloves garlic
2 tablespoons honey
2 teaspoons cumin
1/2 teaspoon cinnamon
1 (14.5 oz. can) diced tomatoes (I had whole can tomatoes, so that's what I used)
1 large green pepper, cut into 2 inch strips
1 large onion, chopped
1/2 cup raisins
8 (2 oz.) boneless, skinless chicken thighs
Hot cooked quinoa, rice, or orzo (whatever you like to serve with it)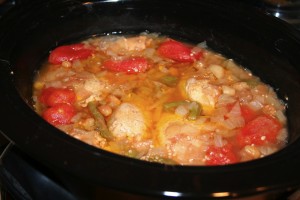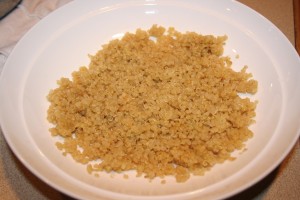 Directions:
1. Stir in stock, honey, cumin, cinnamon, tomatoes, green pepper, onion, and raisins in to your slow cooker. Add chicken and turn to coat.
2. Cover and cook on low for 7 to 8 hours or on high for 4 to 5 hours or until chicken is cooked through. Salt and pepper to taste if you like.
3. In serving bowls lay a layer of cumin, rice, or orzo and then dish the stew on top of it. Enjoy!