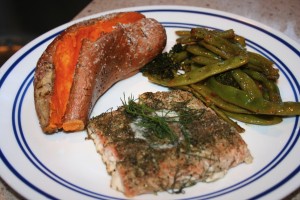 Summer has come to a close, but that doesn't mean you can't still enjoy fresh food. I had some leftover fresh dill and thought I shouldn't let it go to waste. It has such a fresh flavor and it compliments fish so well. So, I found this recipe for Buttery Dill Salmon. Its very easy to make and tastes delicious. I hope you'll enjoy it as much as I did.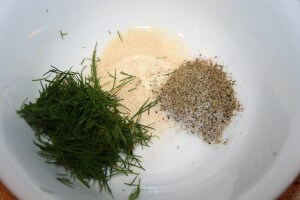 Ingredients:
2 salmon steaks
1/4 teaspoon salt
1/2 teaspoon black pepper
1 teaspoon onion powder
2 tablespoons Fresh dill (you could also use 1 tablespoon dried dill instead)
2 tablespoons butter
1 tablespoon olive oil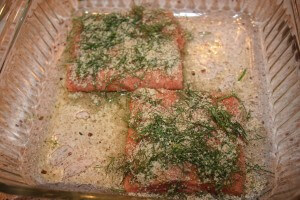 Directions:
1. Preheat oven to 400 degrees. Combine spices in a bowl.
2. Dry Salmon fillets with paper towel.
3. Drizzle olive oil in the bottom of a square baking dish. Lay fish fillets in dish.
4. Sprinkle spice mixture over fish. Place 1 pat of butter on top of each fillet.
5. Bake for 20 to 25 minutes. Fish is finished cooking when flaky. Serve and enjoy!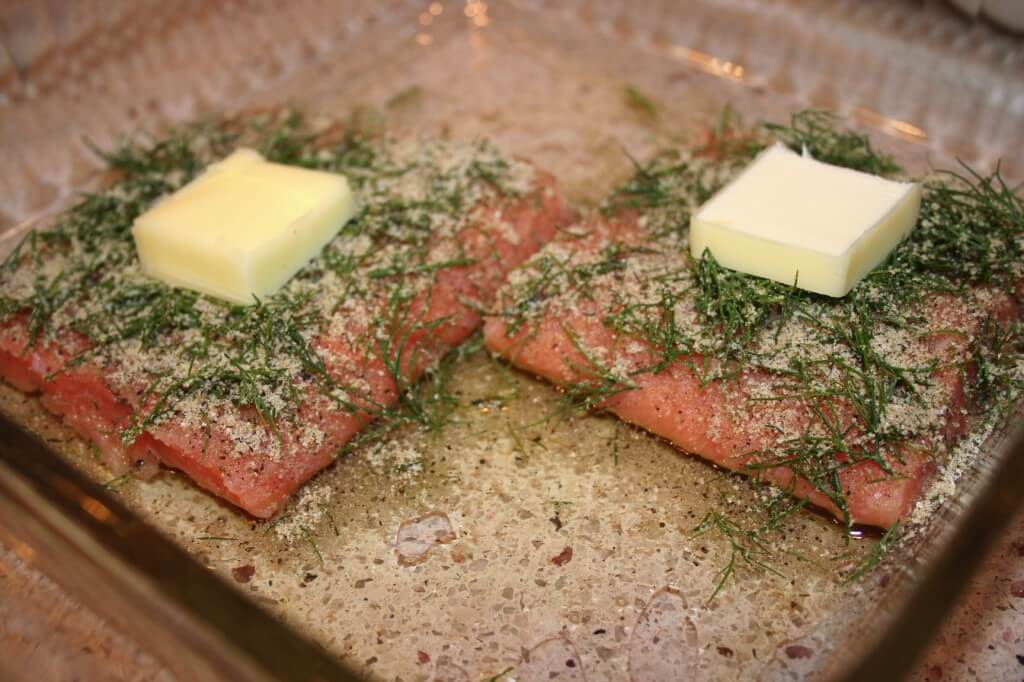 * Serve the salmon with a baked sweet potato and freshly cooked green beans.
* Recipe serves 2 people
* Recipe Source: Based on http://allrecipes.com/recipe/salmon-with-dill/detail.aspx